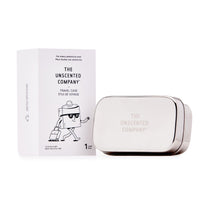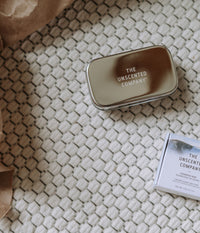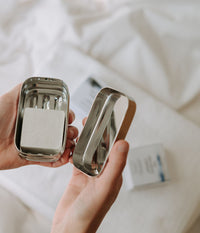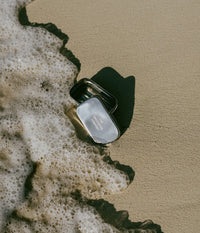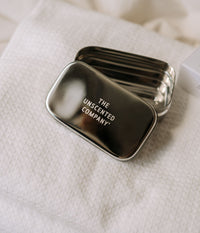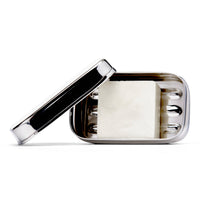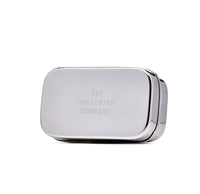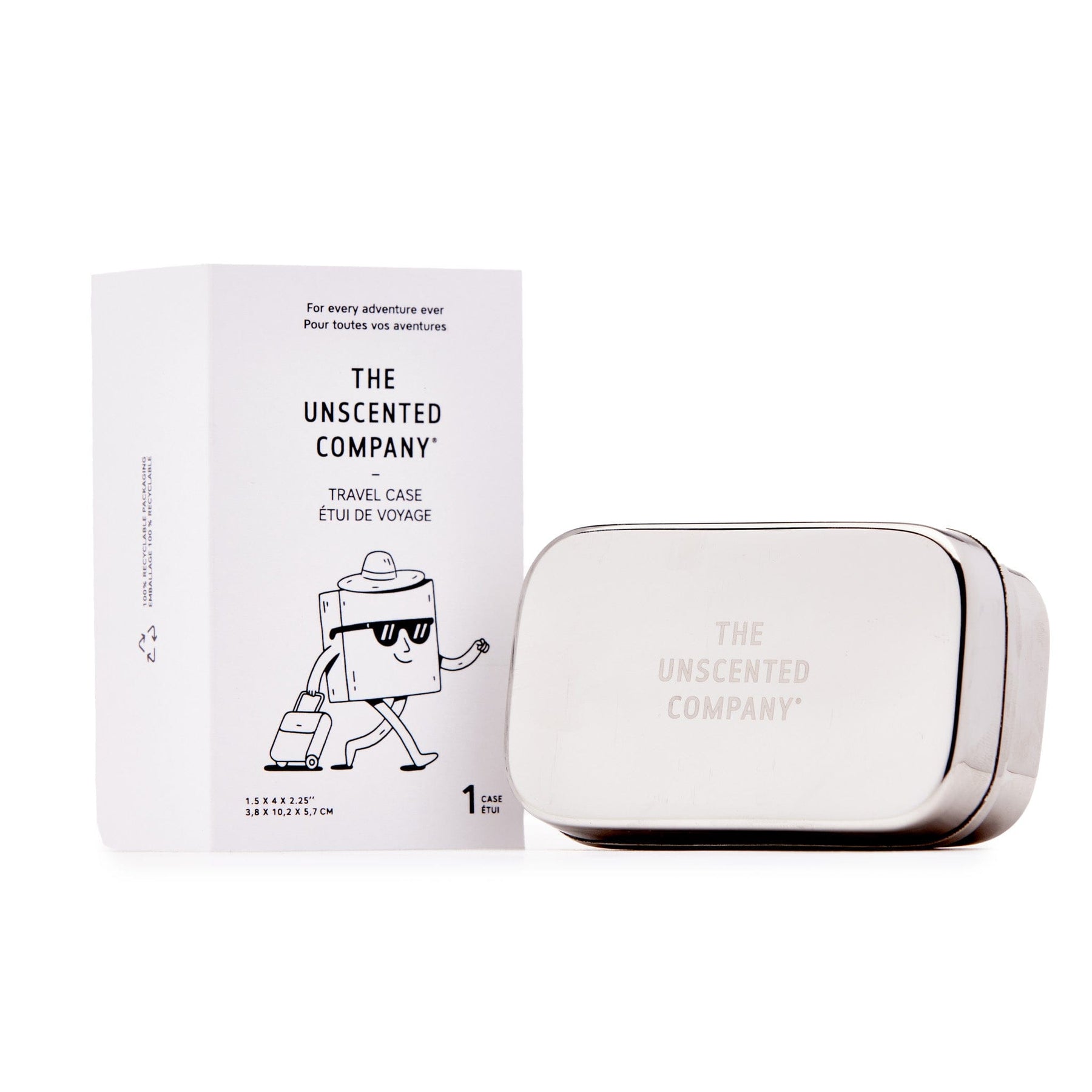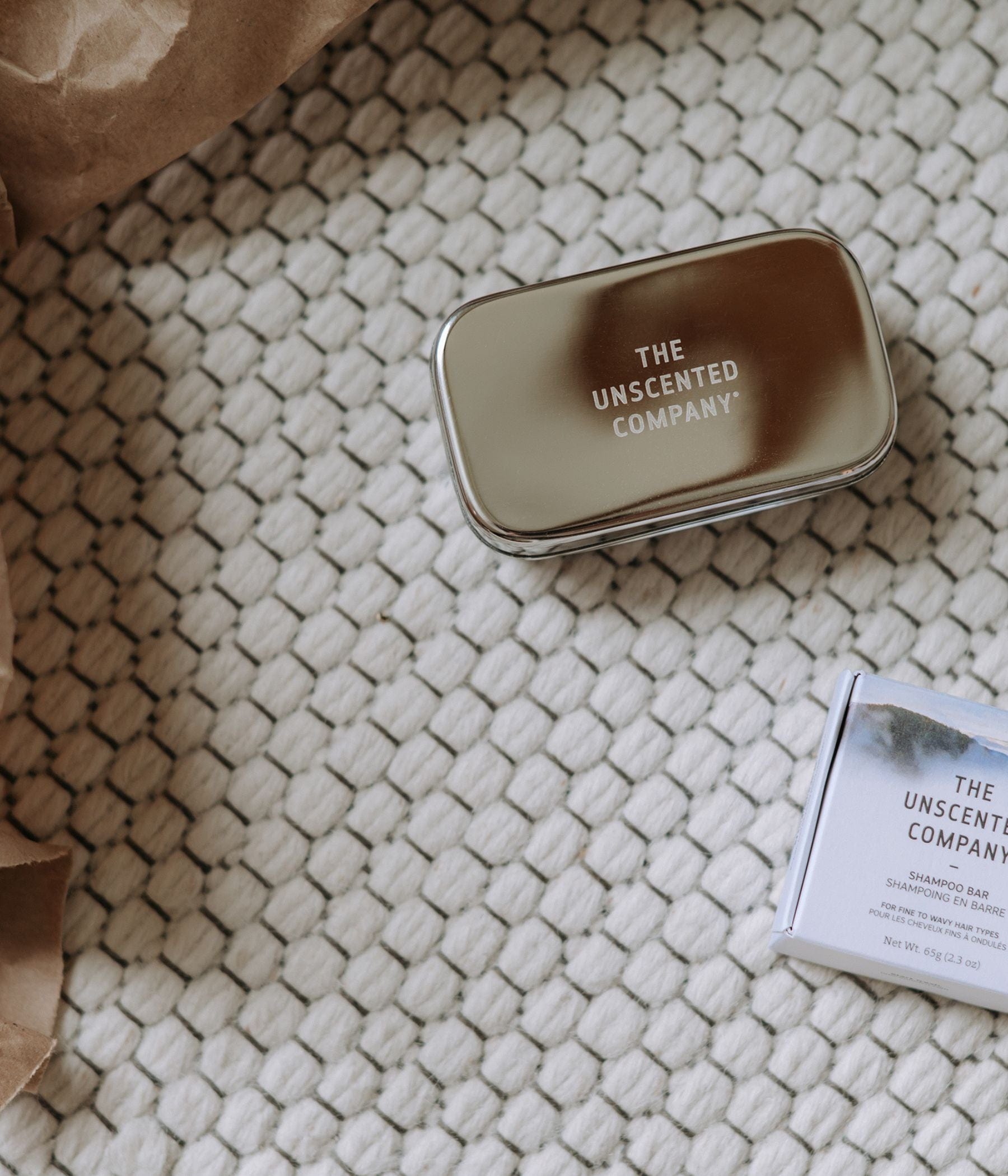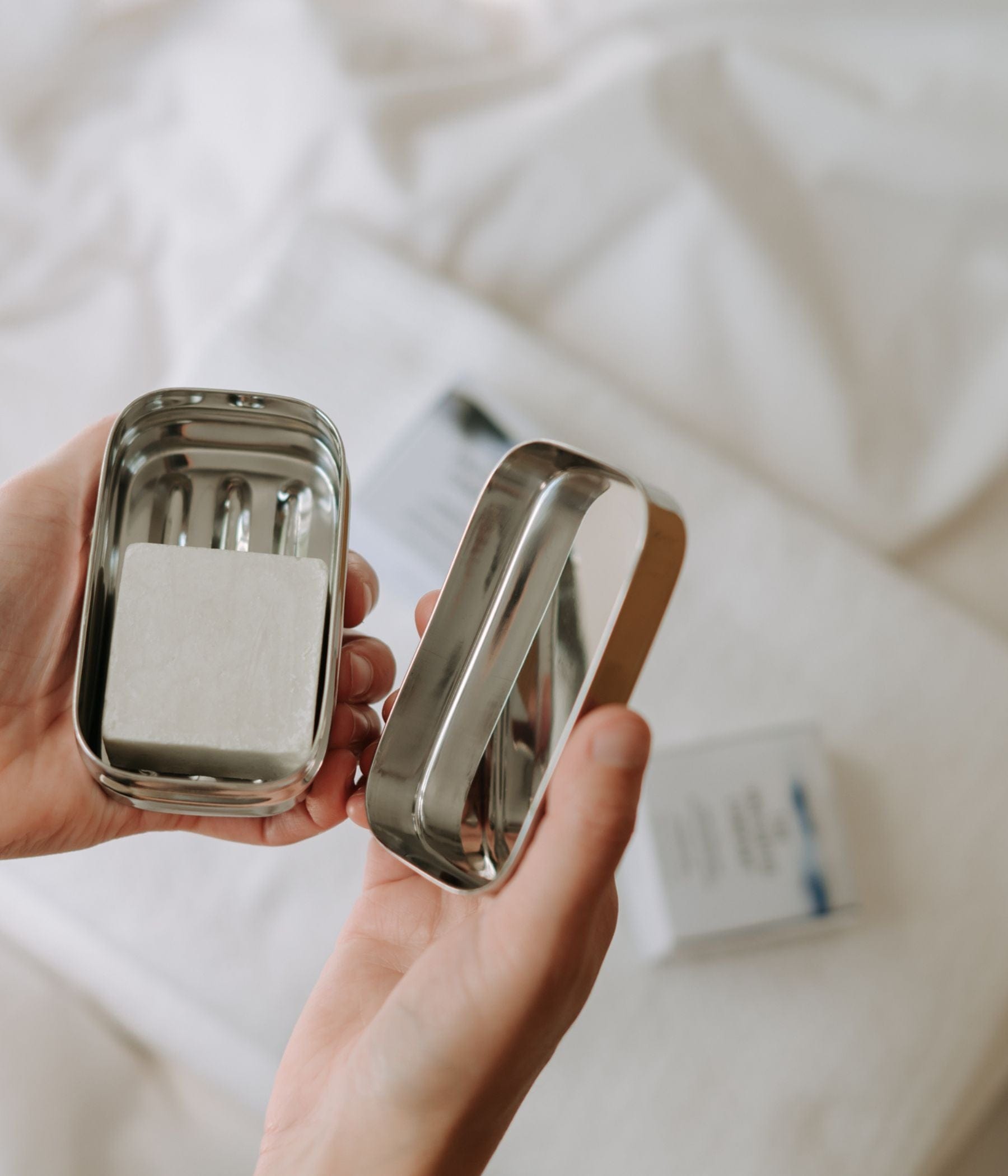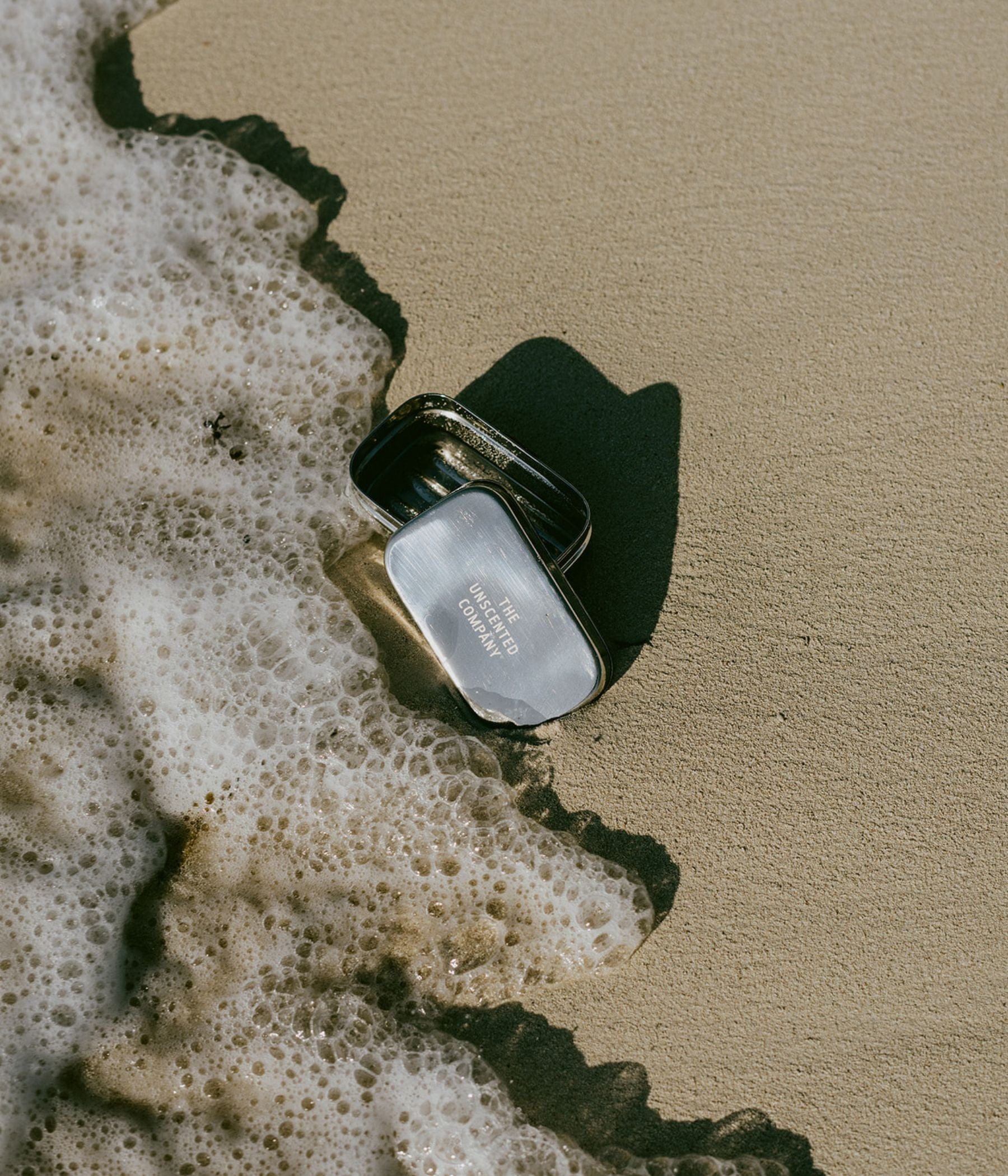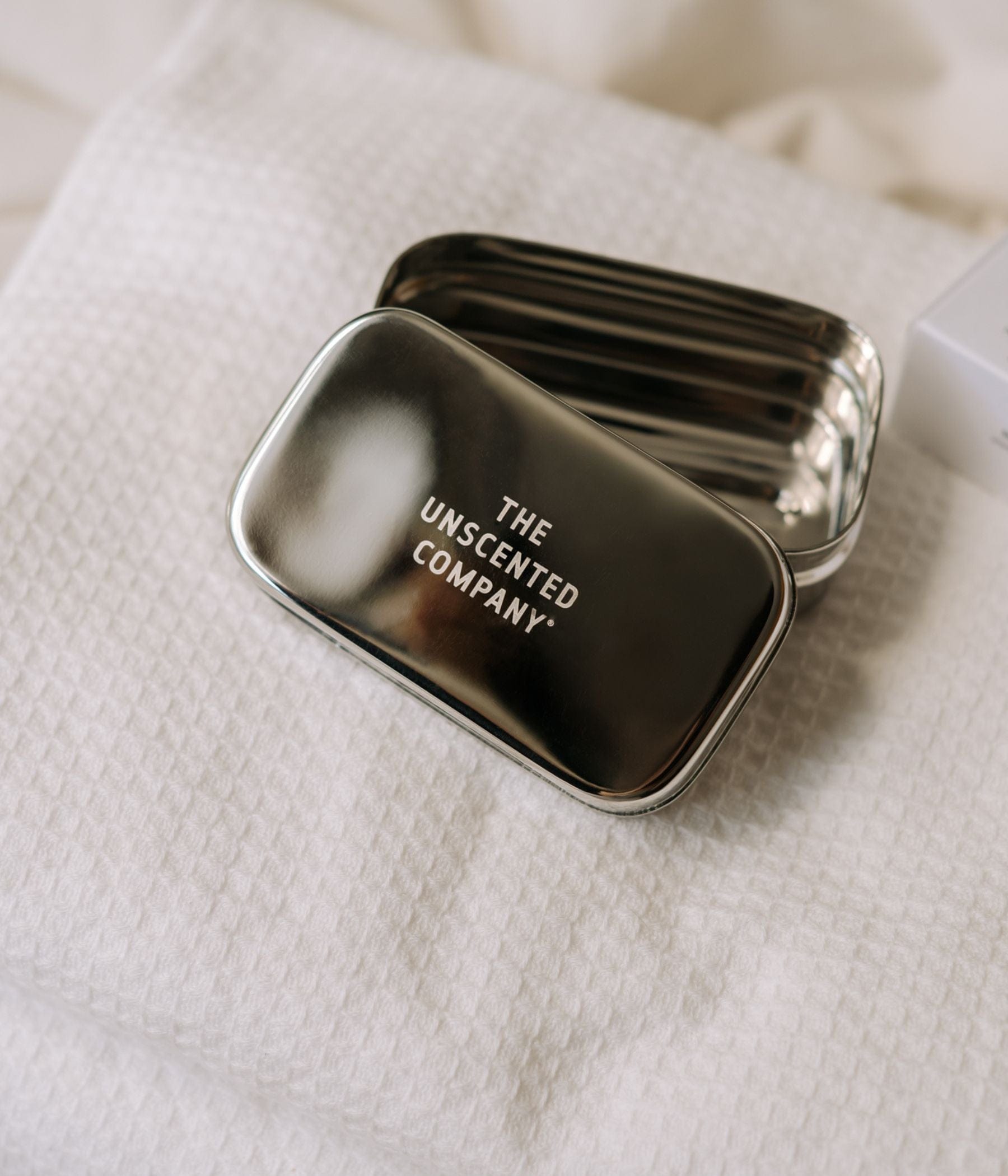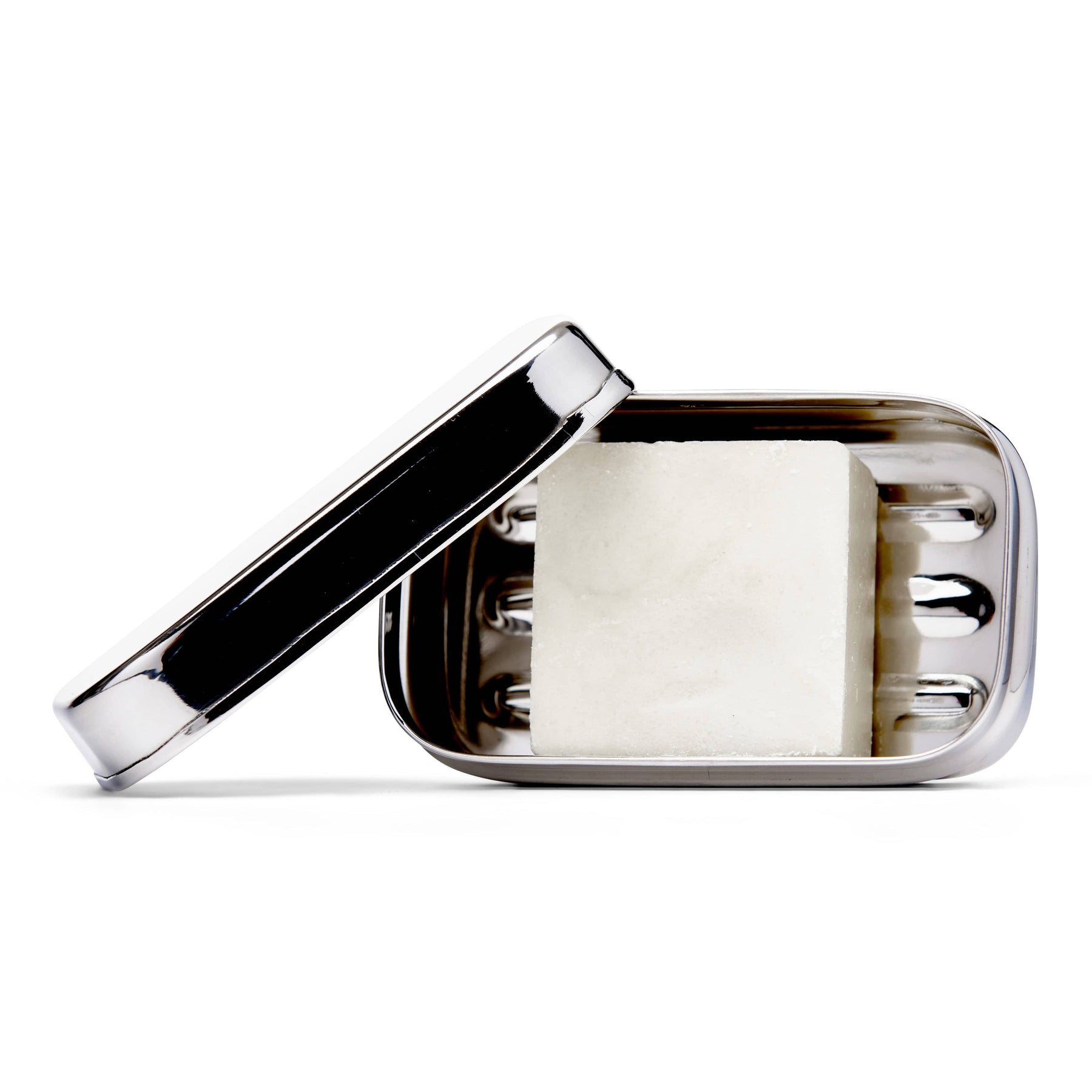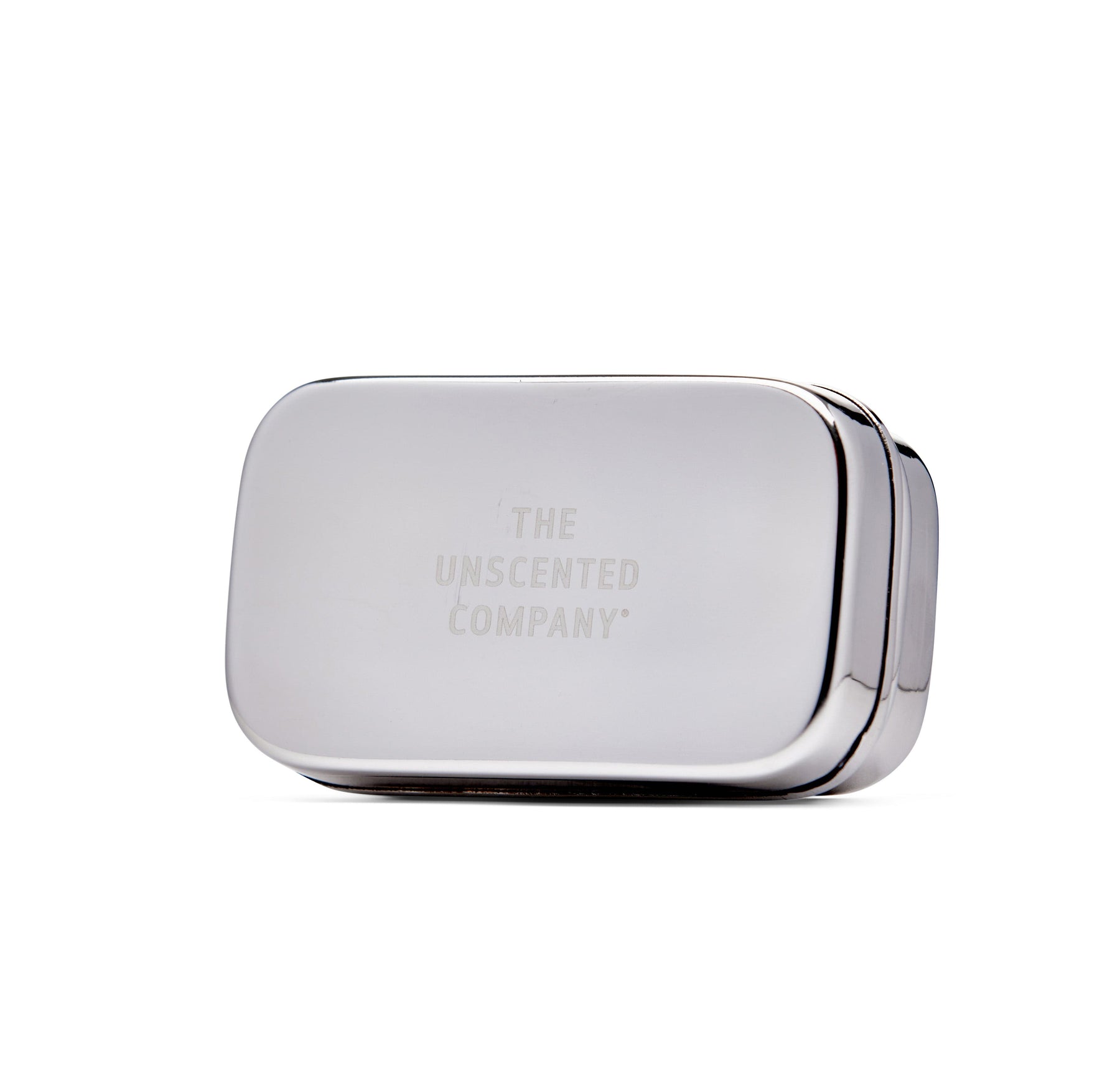 Unscented Co x Dalcini Stainless Travel Case
Compact, durable, beautiful.
About Dalcini
DALCINI™ products are made of top-quality food grade stainless steel - the kind used in hospitals and commercial kitchens worldwide. The signature shine coupled with a seamless design allows the products to be exceptionally clean. No tight corners, joints, seams or lips for food bacteria to hide and no chemical resins or paints to contend with, which also makes it dishwasher-safe with a lifetime warranty against rust, food stains or retained odors, even after years of use.
Detailed description
This stainless steel case is perfect for traveling with your shampoo or conditioner bar.

Ingredients (Naturally derived*)
Impact
Dishwasher-safe.
Responsibly manufactured in India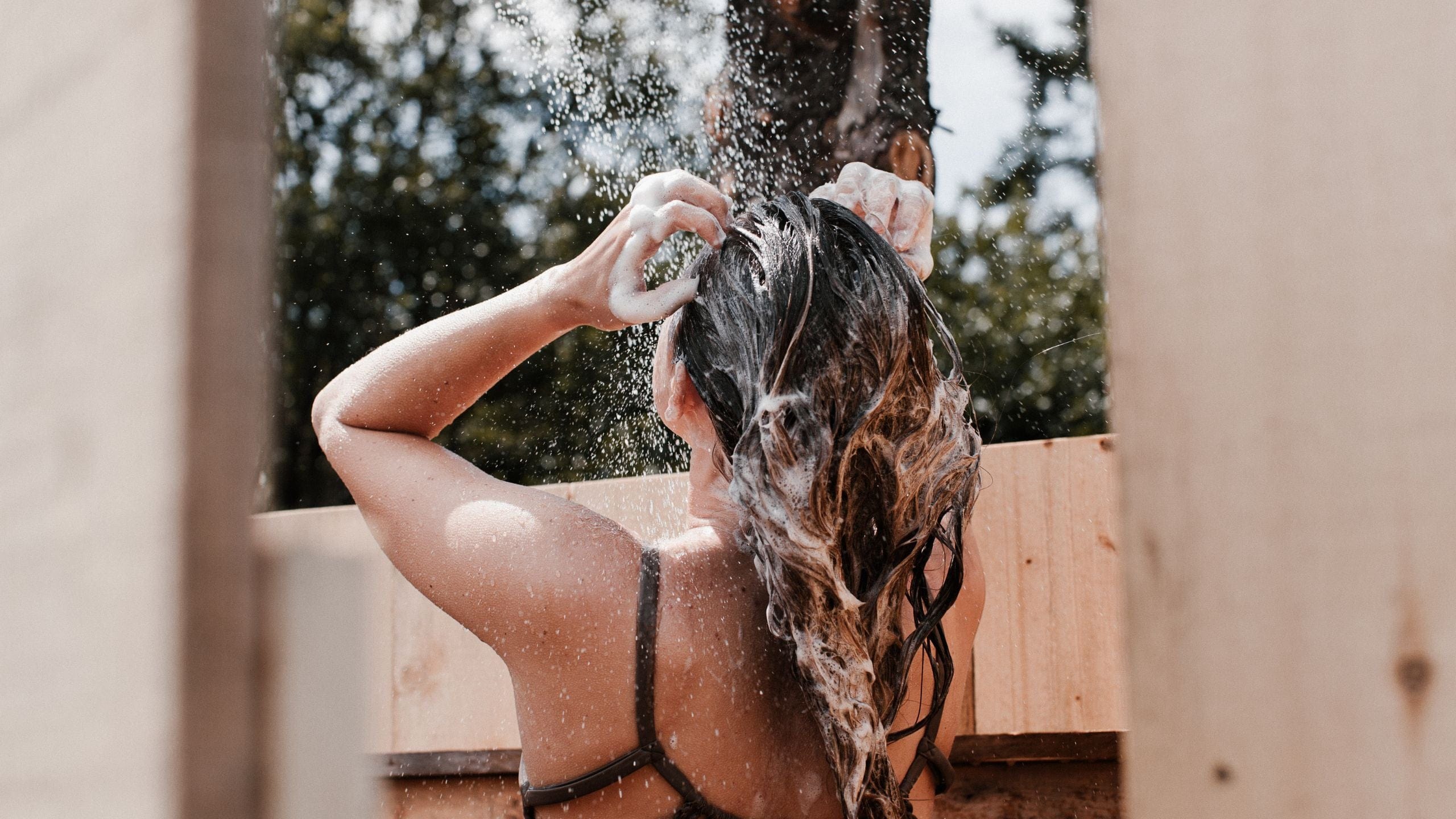 Blog
The shampoo bar demystified
Bottles saved
How much plastic can you cut out in a year?
Fit parfait
Ne coule pas, parfait « fit » pour les shampoings en barre.
Too small
Smaller than I expected. Unfortunately I cannot fit soap, shampoo or conditioner bars in the container without cutting up into pieces. Otherwise the craftsmanship and quality is great, just wish it could fit a full bar of soap, etc. In it.
Hi Alexandra! Thanks for sharing! You are correct, it is not made to hold all three of them. That is why we mentioned on the description that it's for the shampoo or the conditioner bar. If you're looking for a case to hold our soap bar, we have the Matador Soap Bar Dry Bag that is perfect for traveling! :)