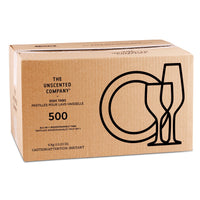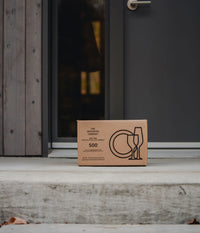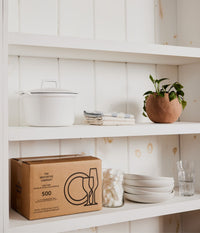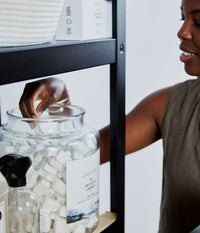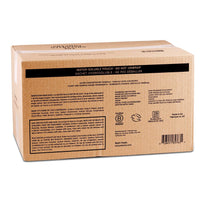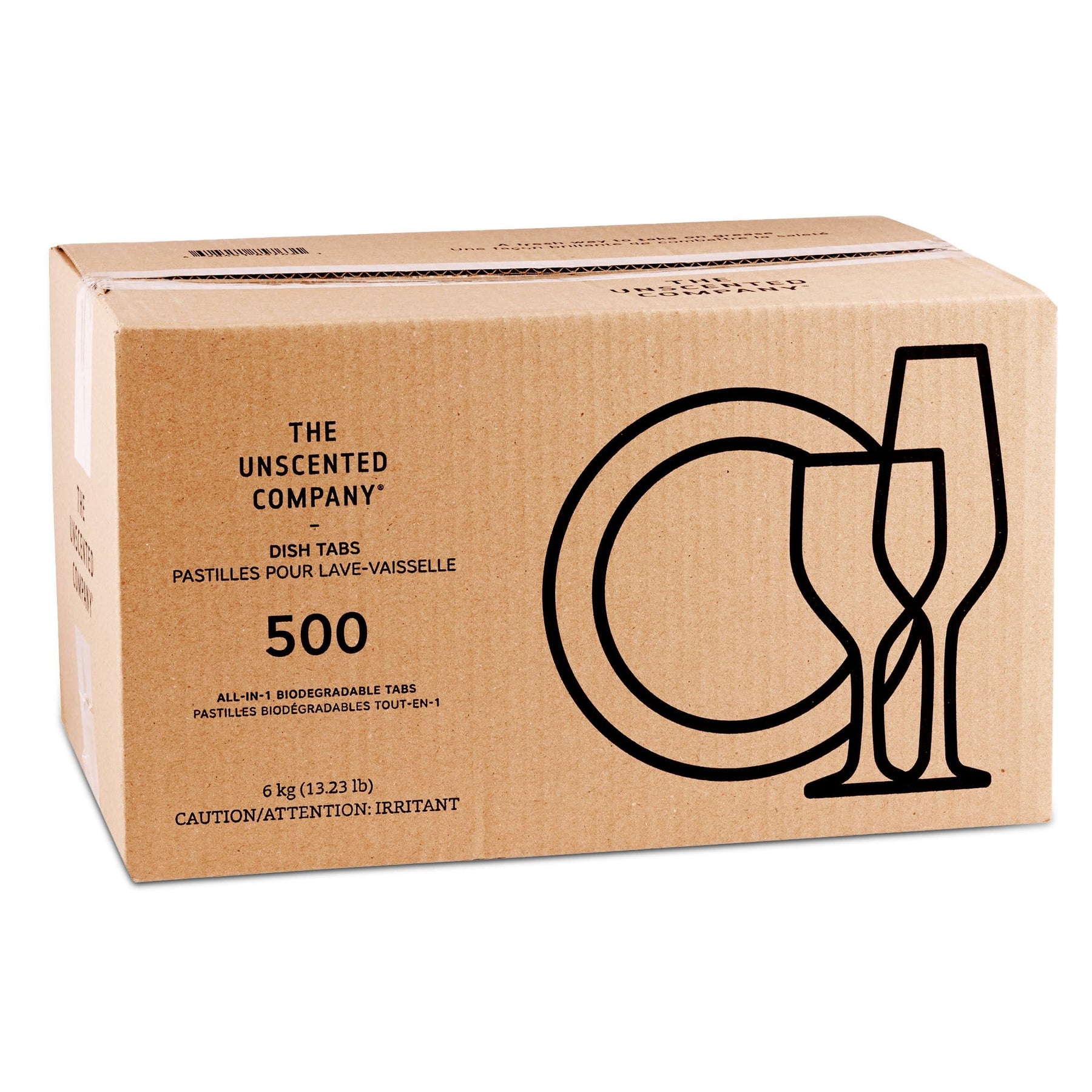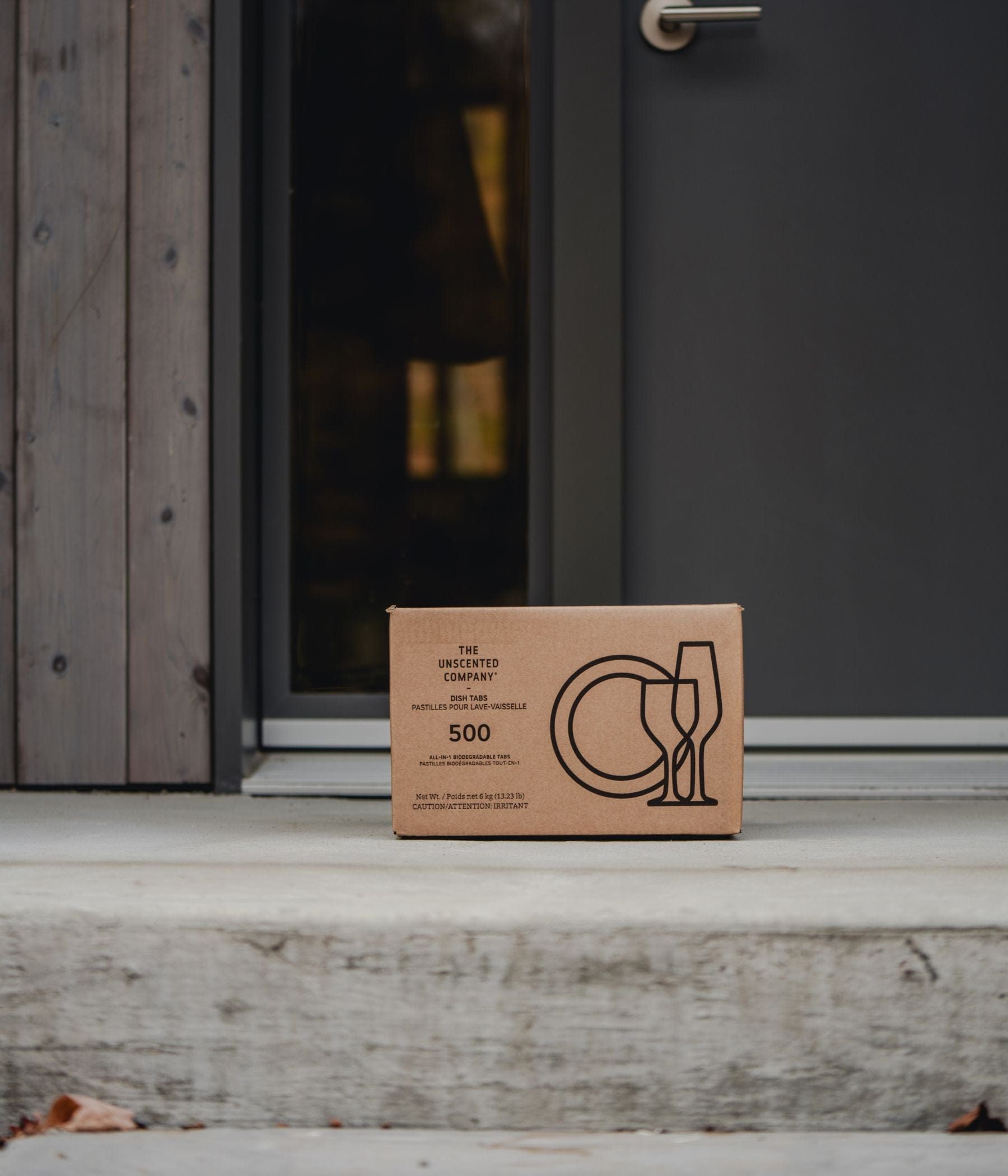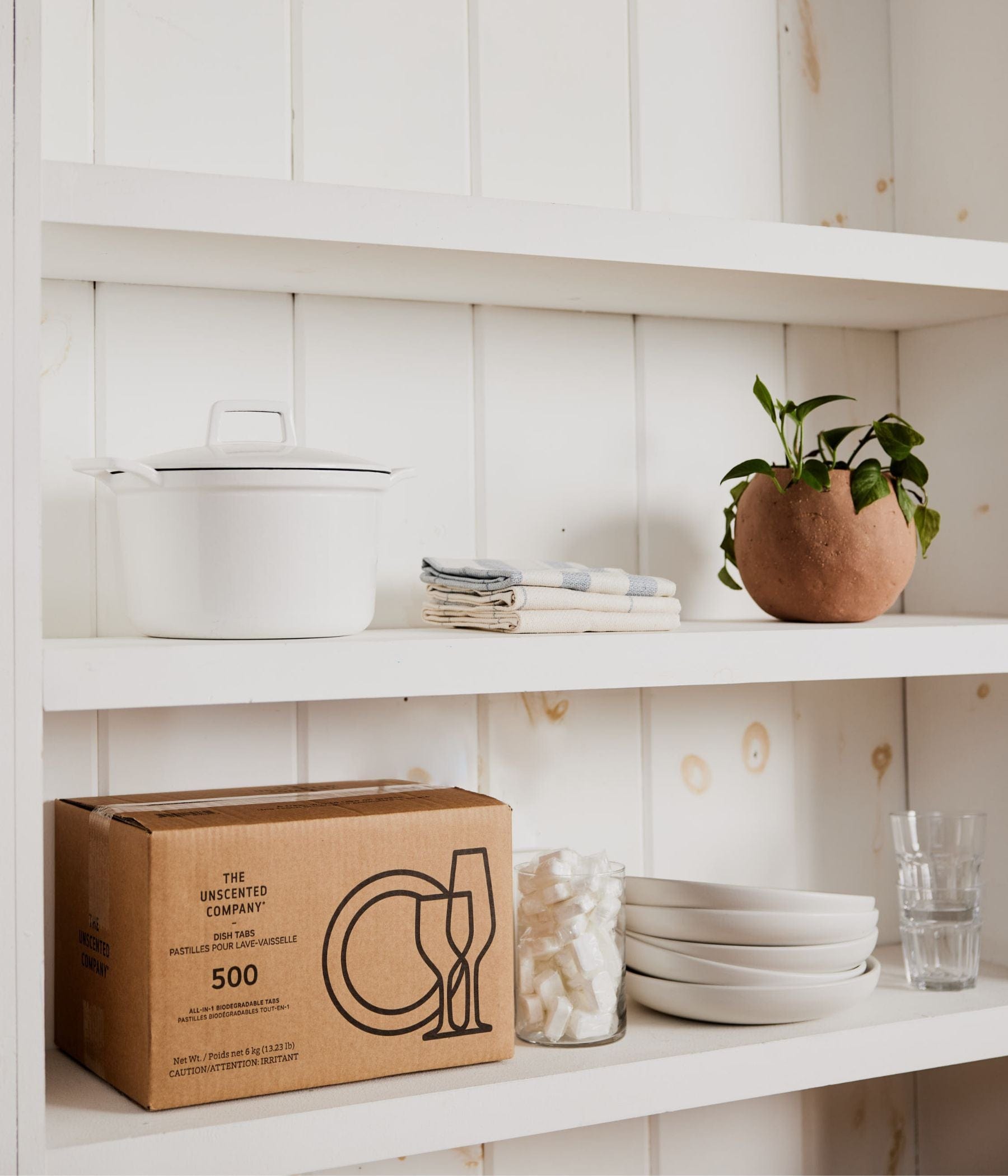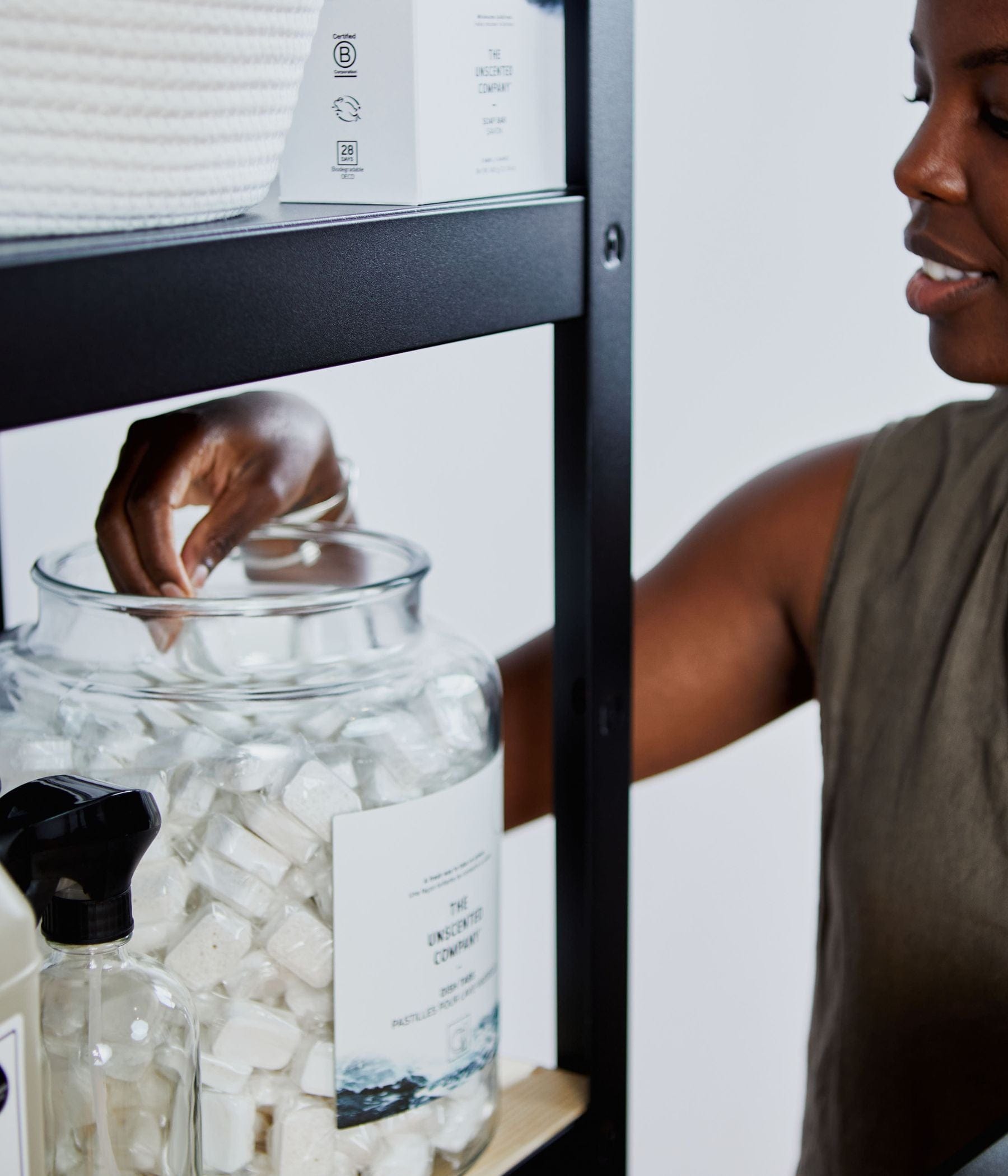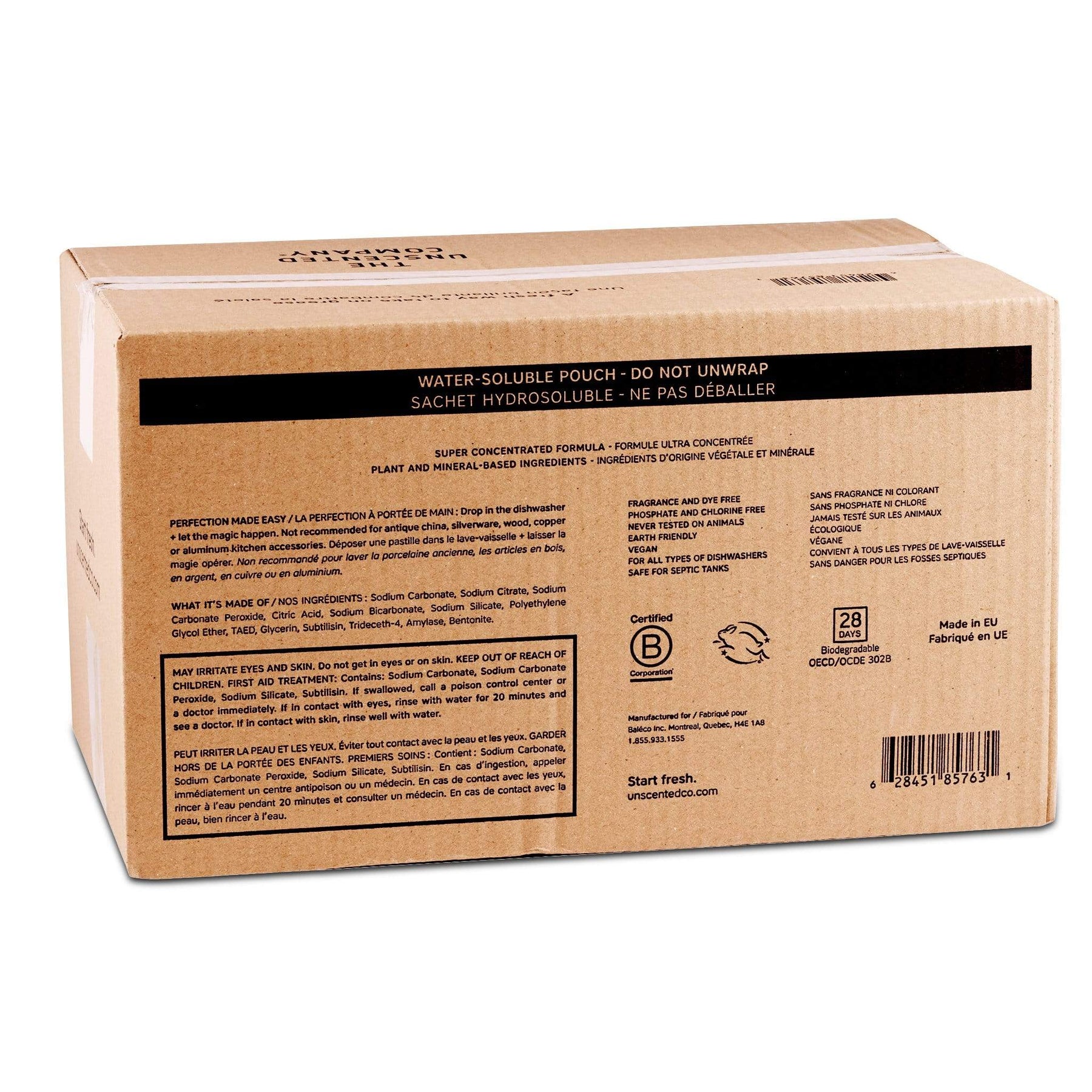 Ecodesigned Dish Tabs – 500 tabs bulk
Meet our brand new generation of ecodesigned Dish Tabs! With their super concentrated formula, these ecodesigned tabs are even more efficient than ever before!
Detailed description
A fresh take on grease. A pre-soaking, cleaning and rinsing agent all in one, these Dish Tabs scrub away food residue and leave dishes and glasses sparkling. Tough on grease, our tabs are biodegradable and safe for septic tanks. 
Instructions
No need to unwrap the water-soluble pouch when putting it into the dishwasher. 100% recyclable packaging.
Impact
Biodegradable formula
Safe for septic tanks
Suitable for high-performance machines
Wrap in a water-soluble pouch
100% recyclable packaging
Fragrance, dye, phosphate and chlorine free
Never tested on animals - Vegan
Made in Europe
Bottles Saved
How much plastic can you cut out in a year?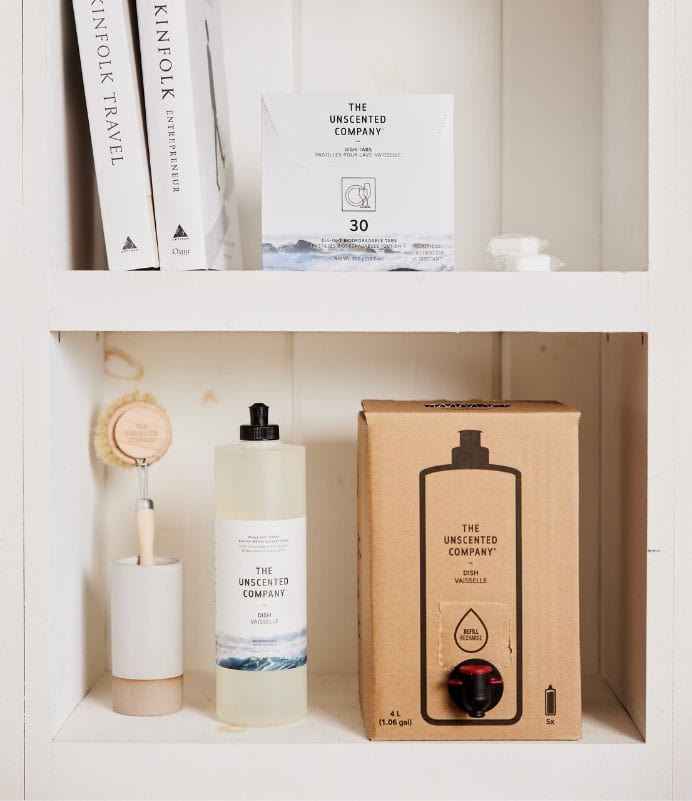 At-home refill station: more convenience, less plastic!
Building a refill station at home is a project that generates questions, so today we're taking the time to answer them with our friend Dominique, from the website Les belles combines.
Économique et éco-responsable!
J'ai acheté la boîte de 500 pour notre bureau et le produit fonctionne très bien pour nos évènements sociaux.
Merci pour votre commentaire Sydney! Bien contents de lire que nos pastilles sont parfaites pour vos bureaux et probablement pour les nombreuses brassées de lave-vaisselle!
Convenient and effective
Love buying these in bulk!
Love reading more people using bulk formats. :)
Love these!
I find these tabs clean better than any others in my Bosch dishwasher & so it's easy to make the environmental choice. Also live I can order in bulk like this & keep a jar of them in my kitchen.
Tabs in a jar is a wonderful choice! You have good tastes :)
Love these
Love these tabs, and so handy to be able to buy in bulk. I really wish you could offer these without the individual plastic wrapping though. I am going to have to switch to another company in the interest of being less plastic-dependent.
Thank you Ashley! Our film dissolve in water and do not contain any microplastics that are harmful to the environment. Don't hesitate to reach out if you'd like to discuss this further!
Dishwasher Tablets
I love them! This was a restocking purchase.