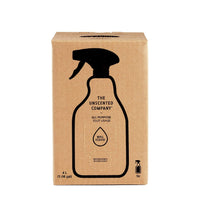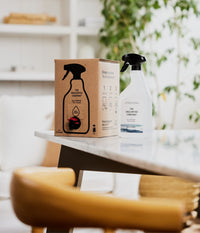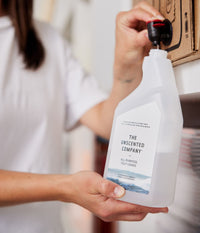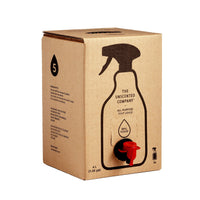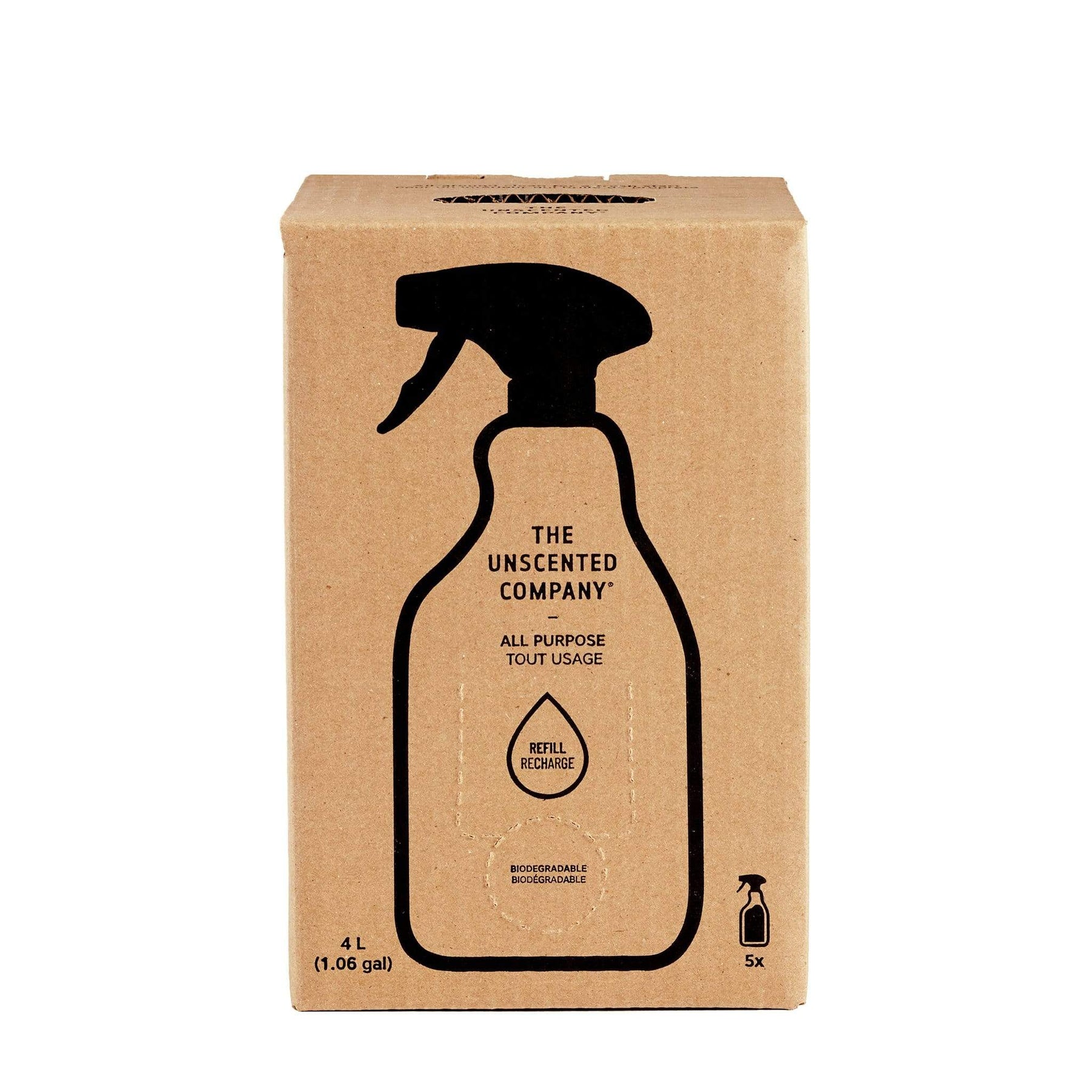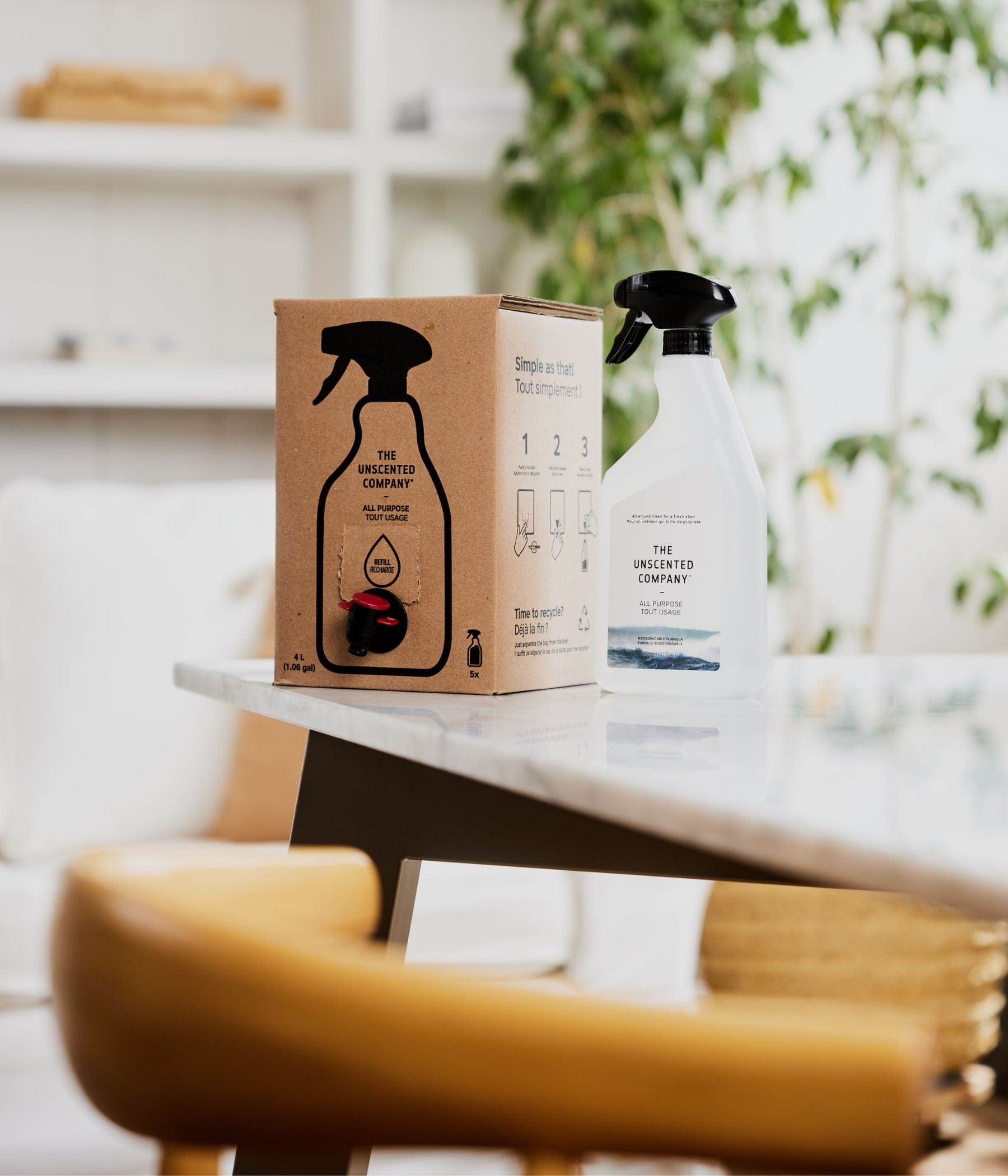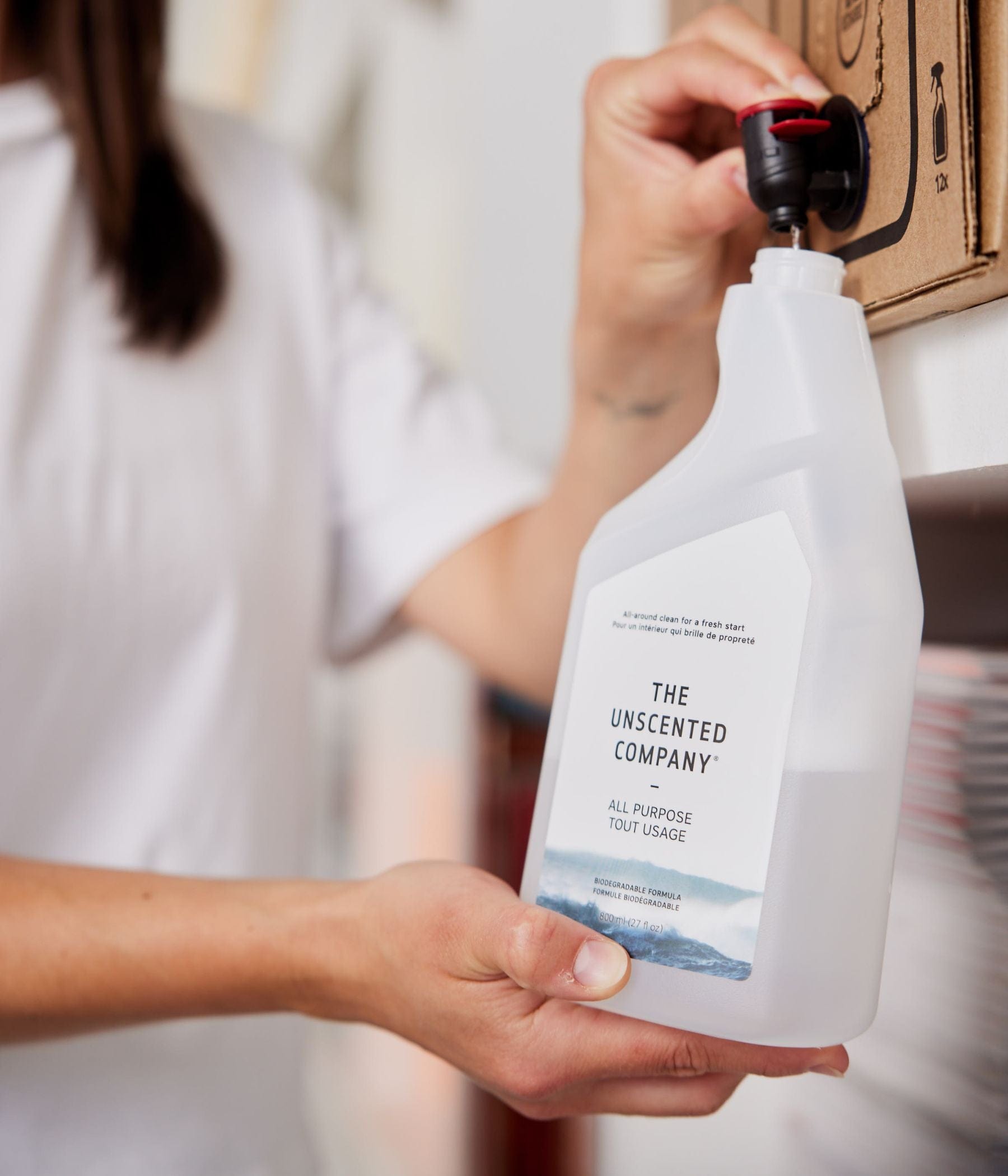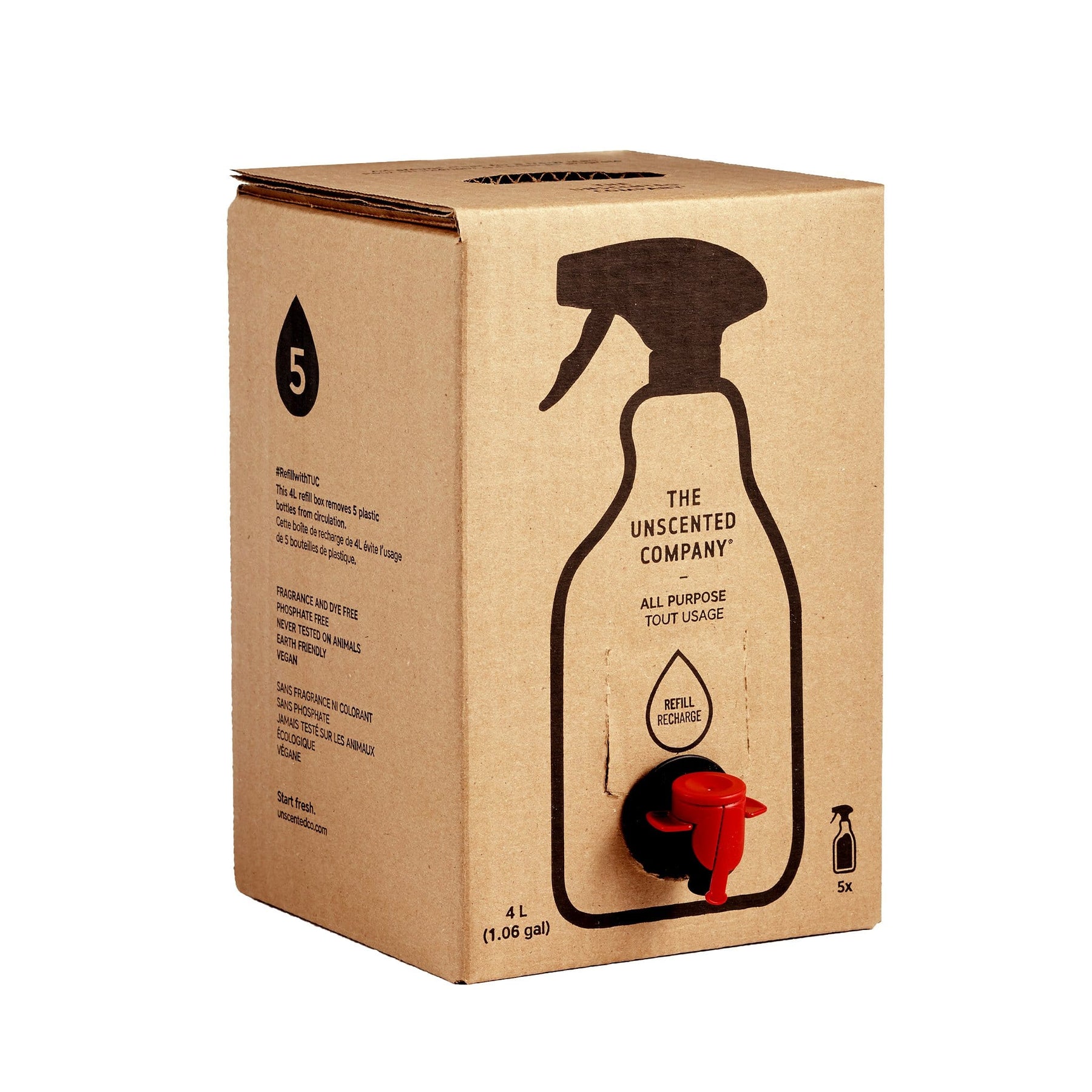 All Purpose - 4 L Refill box
All-around clean for a fresh start.
Detailed description
This all purpose cleaner is a must-have for your everyday cleaning in the kitchen, bathroom, or anywhere else in the house. The perfect side-kick to tackle your chores! 
Instructions
How to open the refill box?
As simple as that 
Ingredients (Naturally derived*)
Impact
Biodegradable formula
Made with 98.07% of naturally derived ingredients
Never tested on animals - Vegan
Fragrance, dye and phosphate free
Made in Canada
Bottles Saved
How much plastic can you cut out in a year?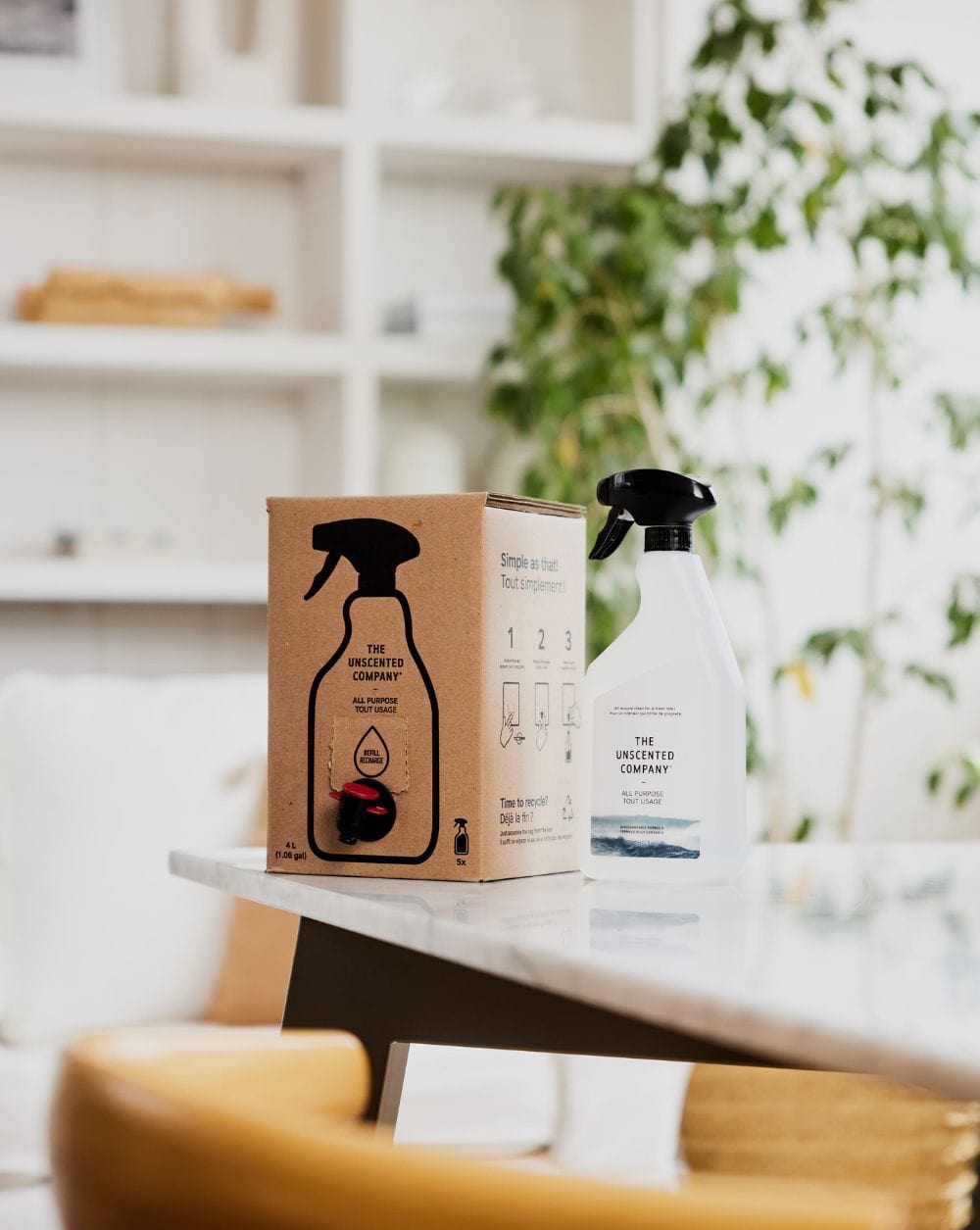 The new refill smartbox
Learn how to use the refill box to make sure to make the most of it.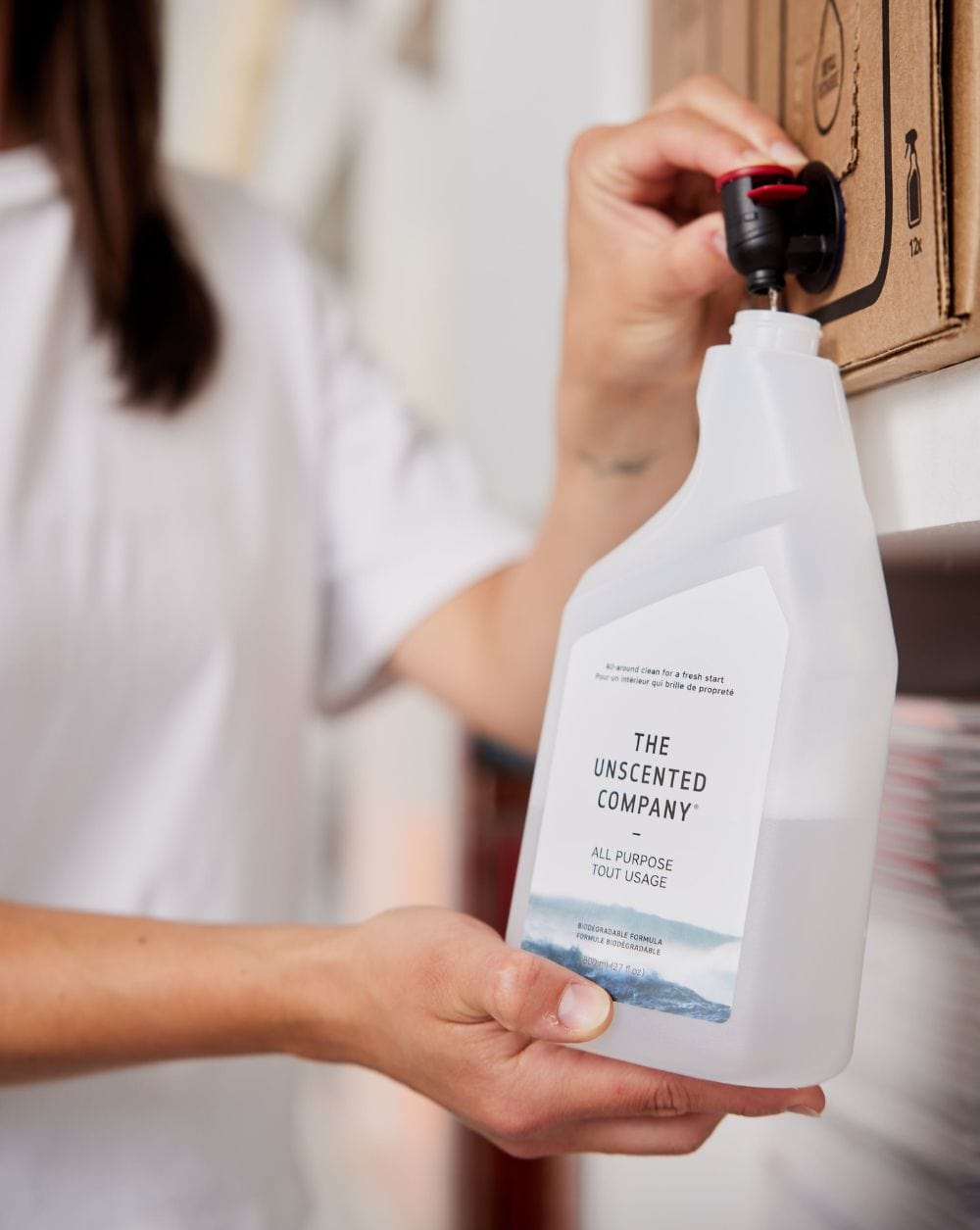 At-home refill station: more convenience, less plastic!
Building a refill station at home is a project that generates questions, so today we're taking the time to answer them with our friend Dominique, from the website ''Les belles combines''. As a mother of six, she's the perfect person to talk to us about home organization.
Amazing all purpose cleaner!
My wife and I love the Unscented Co All Purpose Cleaner. We hated using all of the products with toxic chemicals and made the decision to try something new. Since we already used so many other great products from Unscented Co, it was a no brainer for us to give this a try. It has now become our go to to keep our home clean and fresh!
Love that! So easy to use one product for everything around the house! Thank you for sharing Kevin :)
Great product!
Since buying our first bottle of All Purpose Cleaner a little after two years ago this product has become our number one household cleaning products. We keep a bottle in each of our bathrooms, the kitchen, and the laundry room. This is our 2nd purchase of the 10L refill box with is both economical and enviro-friendly. We're very happy.
Happy to keep you happy and to read your wisely refill choices.
J'aime ce produit
Je commanderai toujours ce produit. Ça nettoie tout.
Je l'utilise partout dans la maison. Il est à la fois efficace et doux pour les surfaces.
Merci Élisabeth! :) Tellement plus d'espace dans les armoires quand on peut utiliser un seul produit pour tout faire ;)
All Purpose - 10 L Refill box