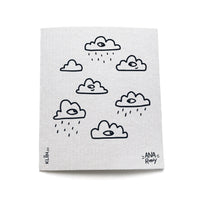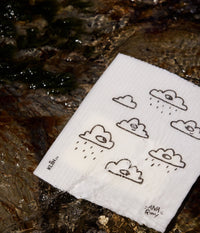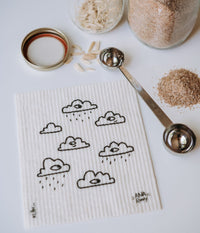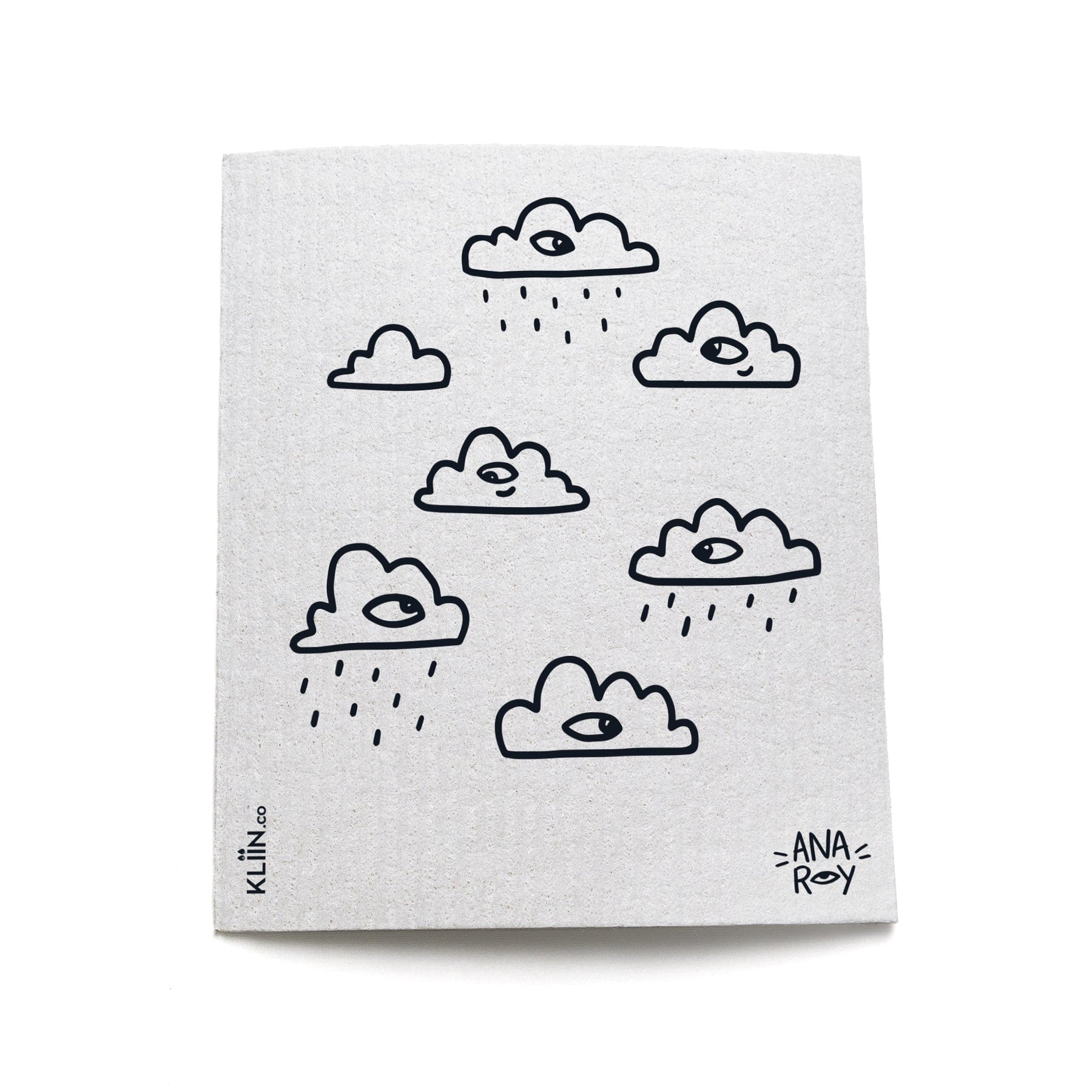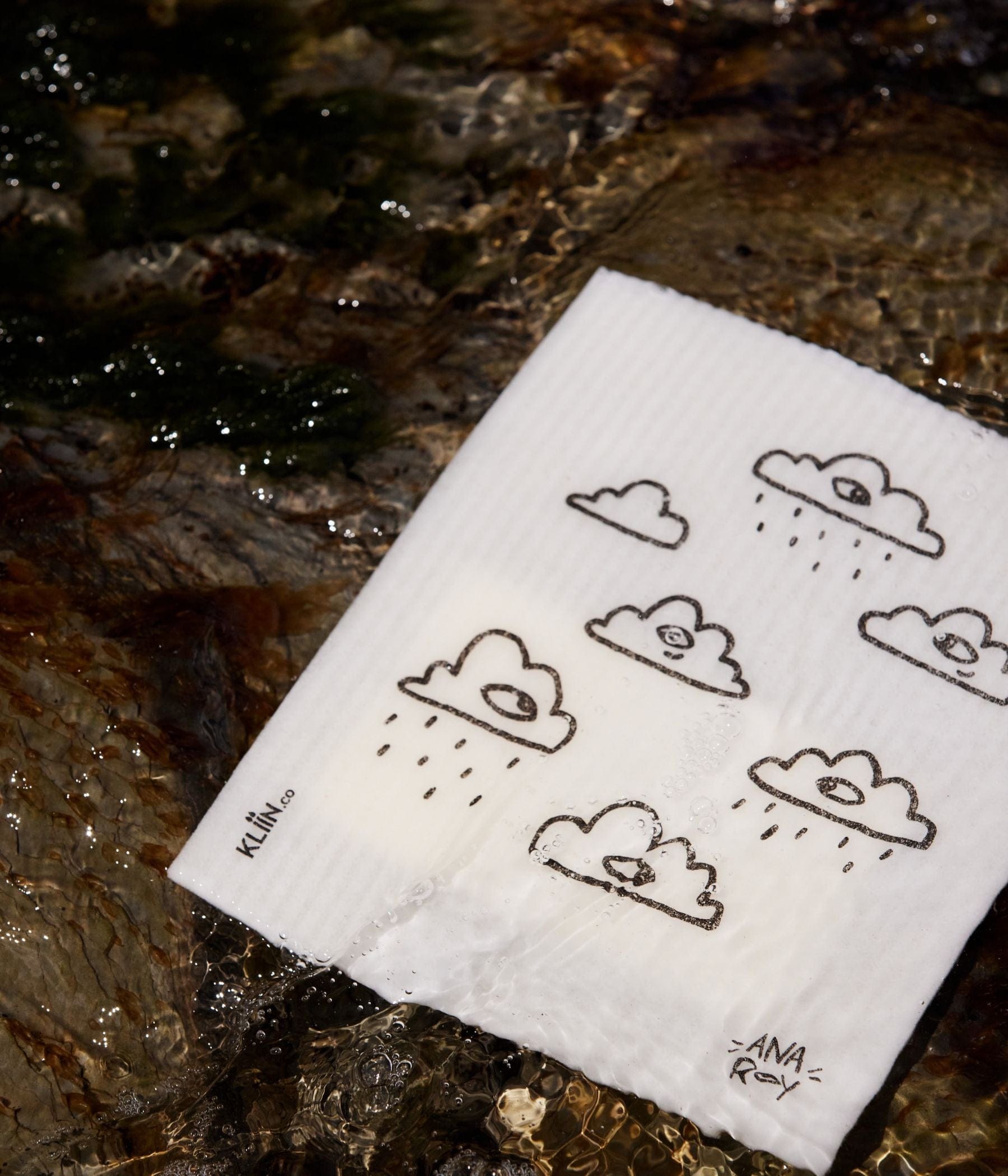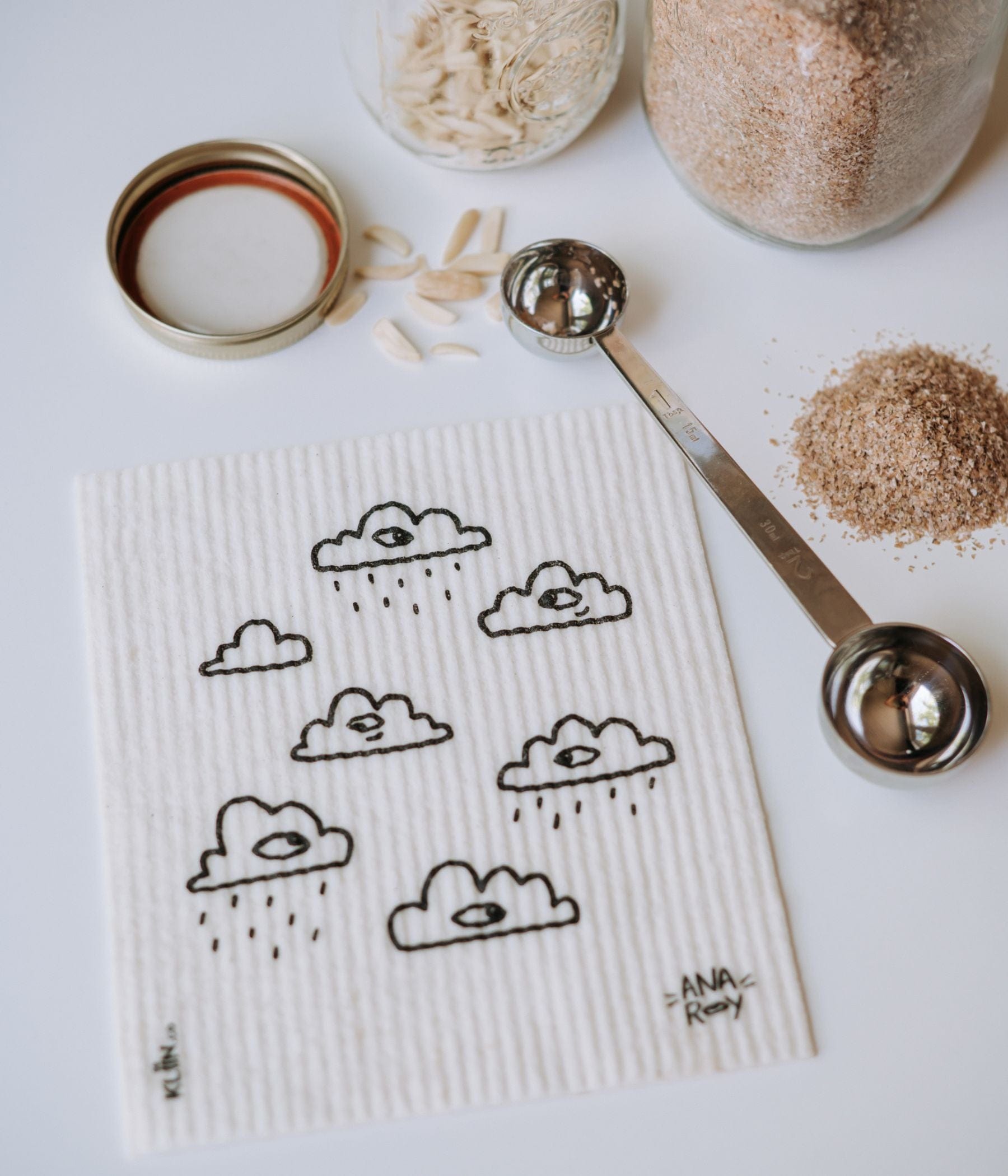 TUC x Ana Roy Kliin Reusable Cleaning Cloth | Clouds
Our brand new Kliin is a collaboration with Montreal based artist Anabel Roy (aka Ana Roy). The artist was inspired by elements of air and water when designing this illustration.
About Anabel
Anabel opened her business, Ana Roy, in 2015. At the time, she was a young illustrator with a degree in graphic design from l'UQÀM who enjoyed creating feel-good visuals for all the anxious souls out there. Her first clothing collection was released in the fall of 2015, and she became known to the public through her now popular "namaste caliss".
Detailed description
Ana says that clouds remind us that everything is ephemeral; the only thing we can do is recognize their presence and watch them pass by. She was hesitant about adding rain, thinking that it might be received as something pejorative, but she stuck with her idea—and we thank her for it. Rain, like sadness, is a part of life. When it rains, it may not be a sunset, but it's not the end of the world either.
Sometimes it rains, sometimes we cry, so what?
Kliin's reusable towel is the perfect earth friendly replacement for paper towels. Dishwasher and machine washable, it holds 15 times its weight in water. Made of 70% cellulose and 30% cotton it is 100% biodegradable and lasts from 9-12 months. 1 Kliin replaces over 17 rolls of conventional paper towels !
Impact
Dishwasher and washing machine safe
100% biodegradable
Lasts from 9-12 months
Women owned business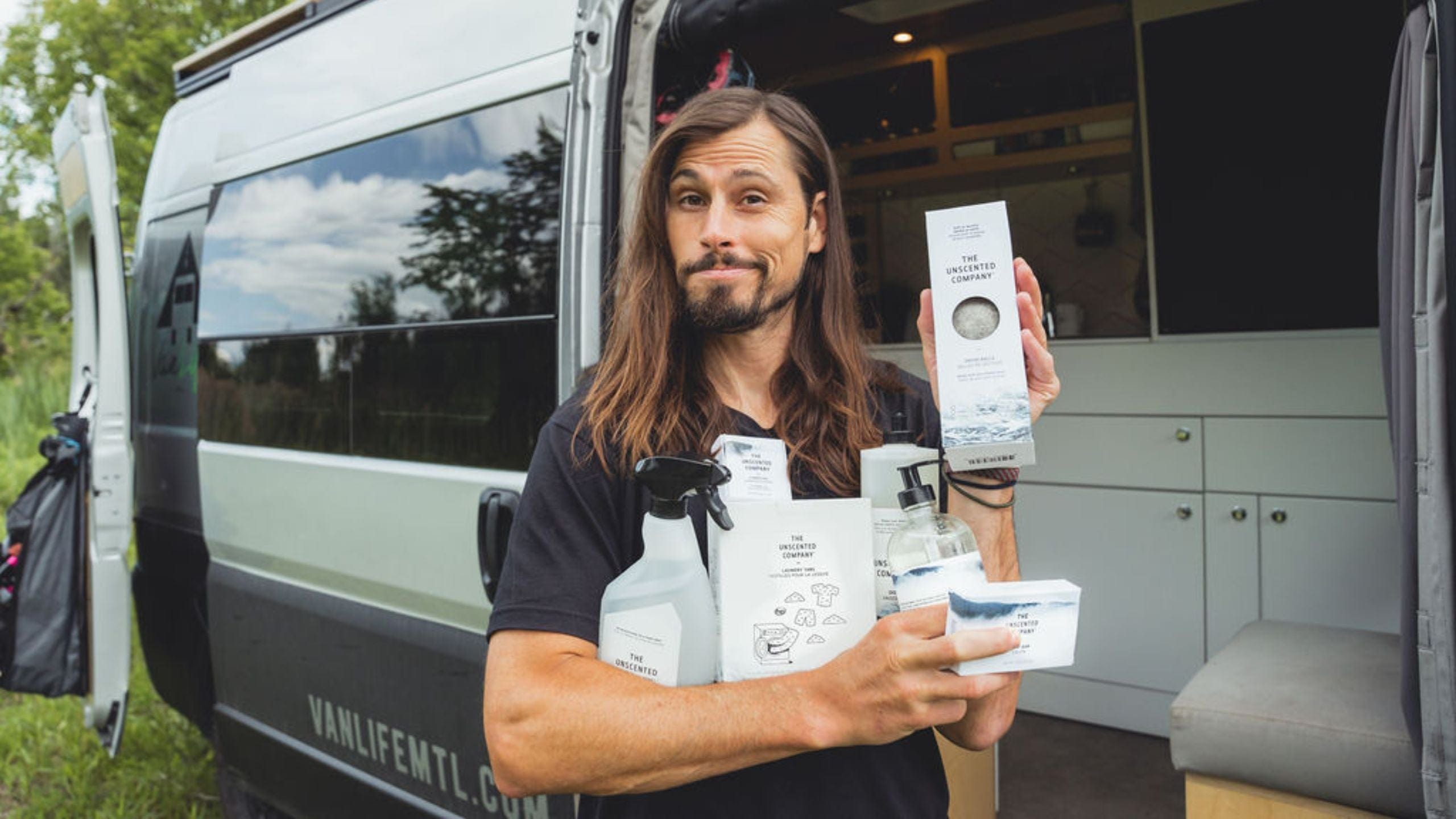 Blog
On an adventure with Dominick Ménard
Love these compostable cloths!
I love these clothes. They are truly absorbent and easy to use. They clean up so well and dry out quickly. I immediately realized I need to invest in more to keep on hand! Of all the cloths I've tried, these are my favorite. The design is also fun. Keep these in rotation and possibly create a bigger bundle we can buy?
Hi Lizamaria, Stay tuned, we are about to launch new designs soon. And thanks for the suggestion on the bundle, we will keep this in mind. :)
Bien absorbant
Parfait pour les petits dégâts et se lave bien.
Great cleaning cloth
I quite impressed with how well this cleaning works when to other brands I have used.
Great product, love the illustration.
These reusable cloths are great. They have totally filled the need for paper towels in our household!
So easy to clean and reuse! Glad you like the design, the artist Ana Roy is truly amazing!
Écologie
All our family appreciates these products!