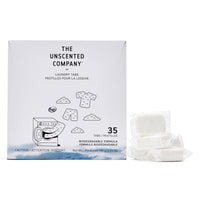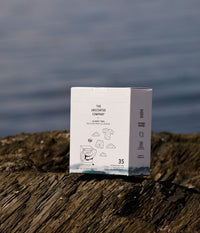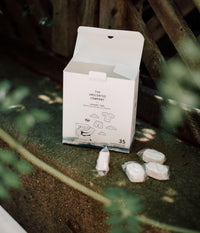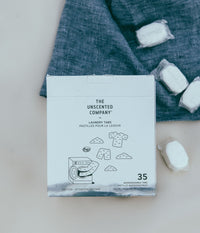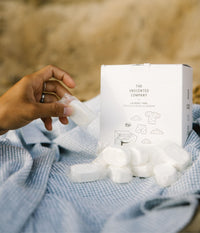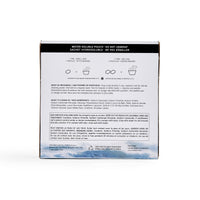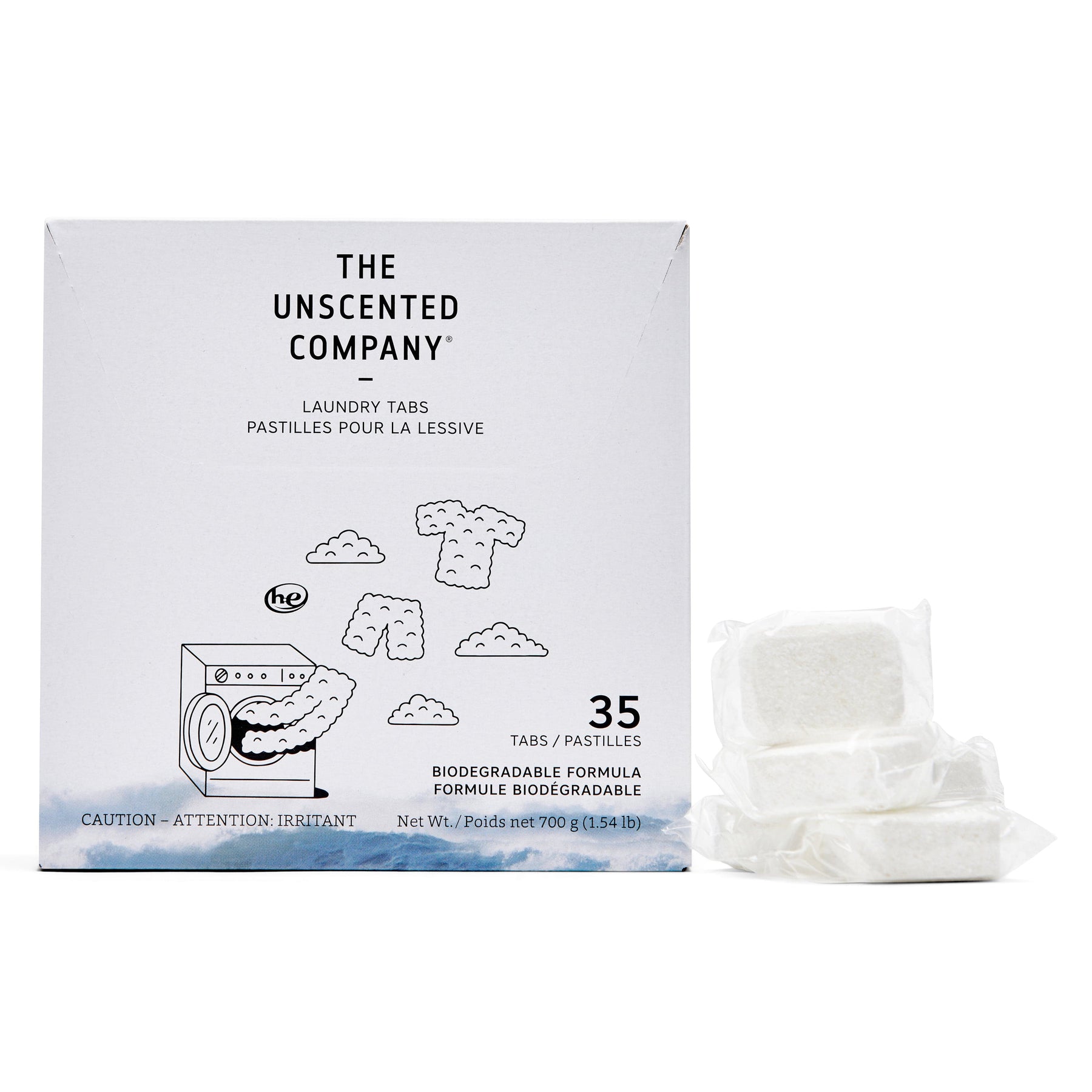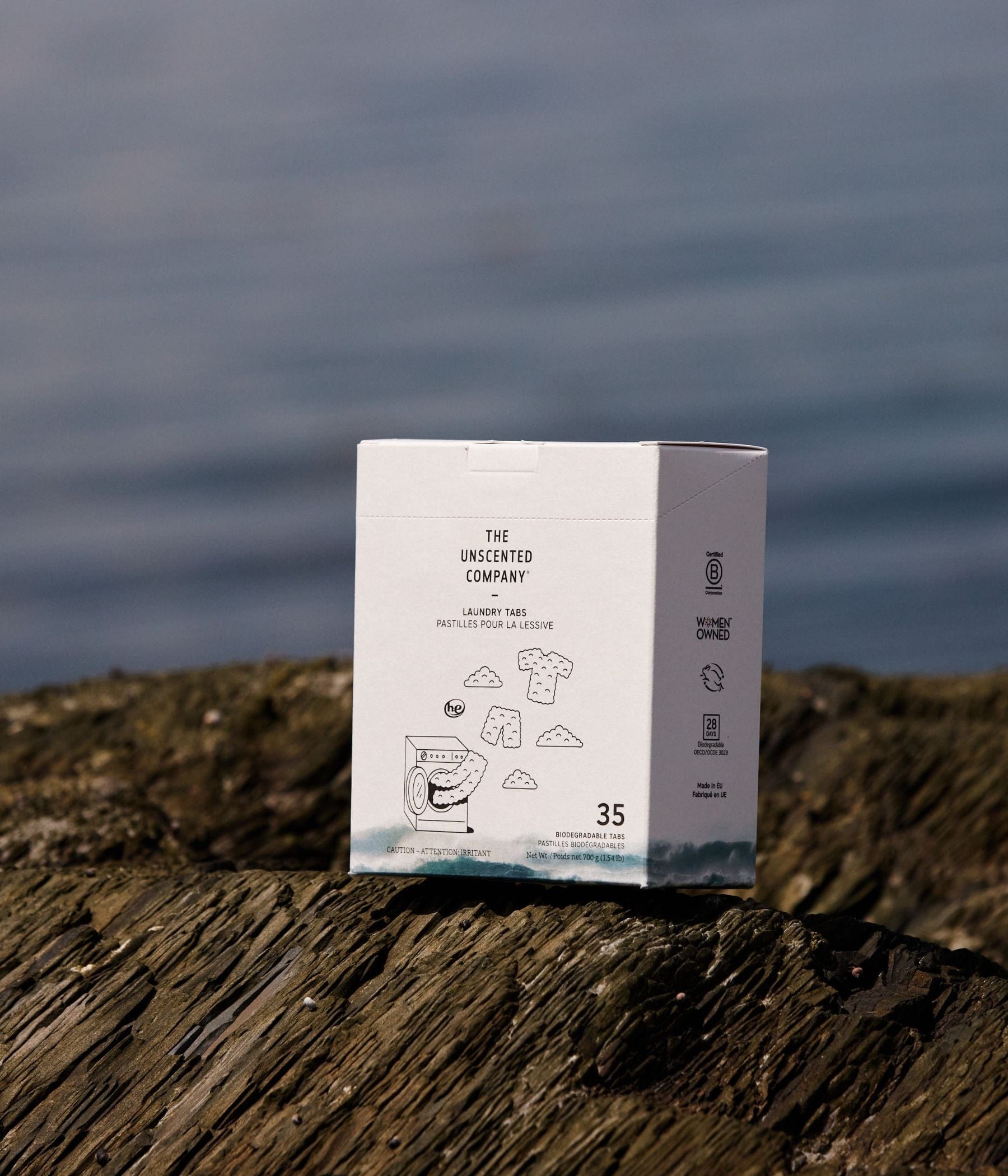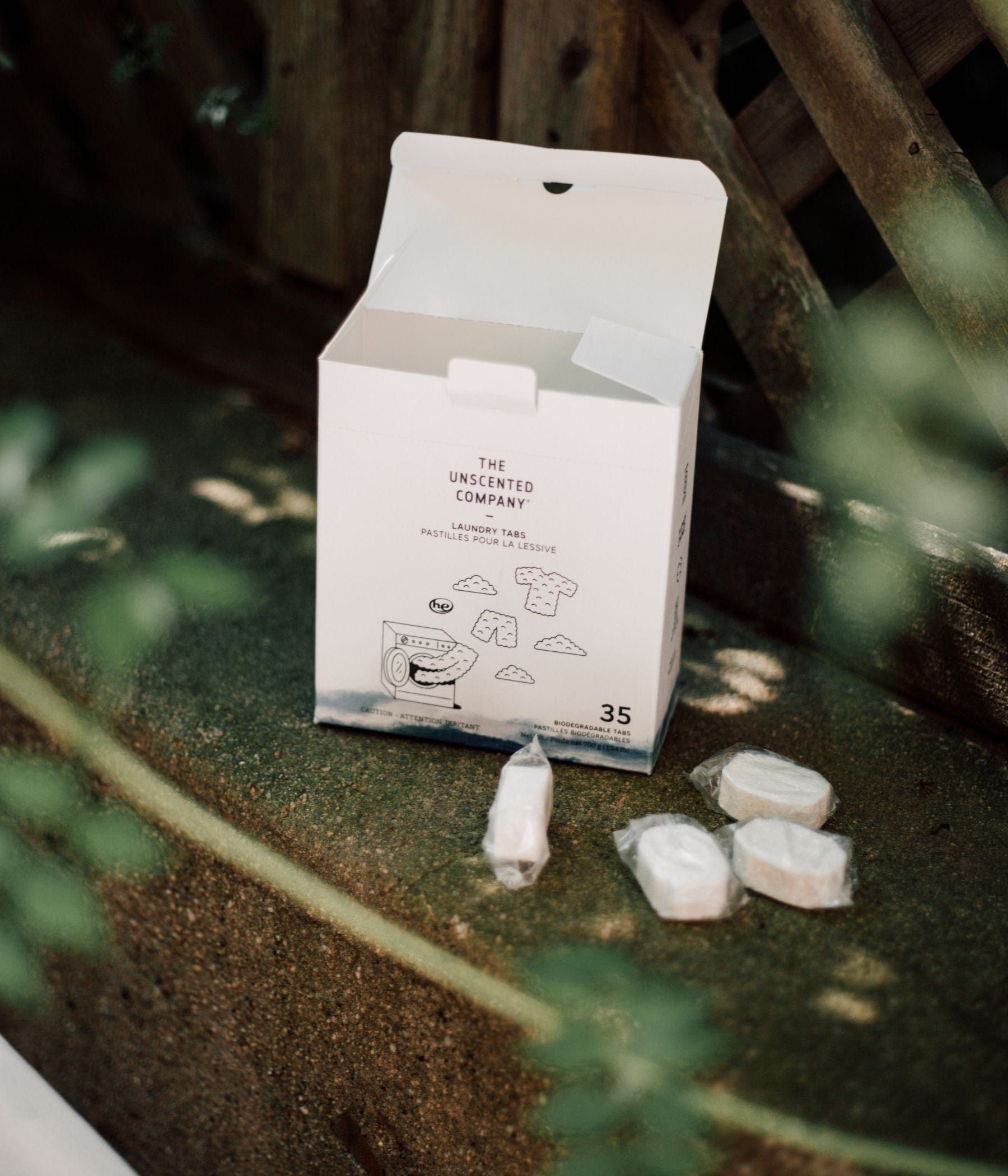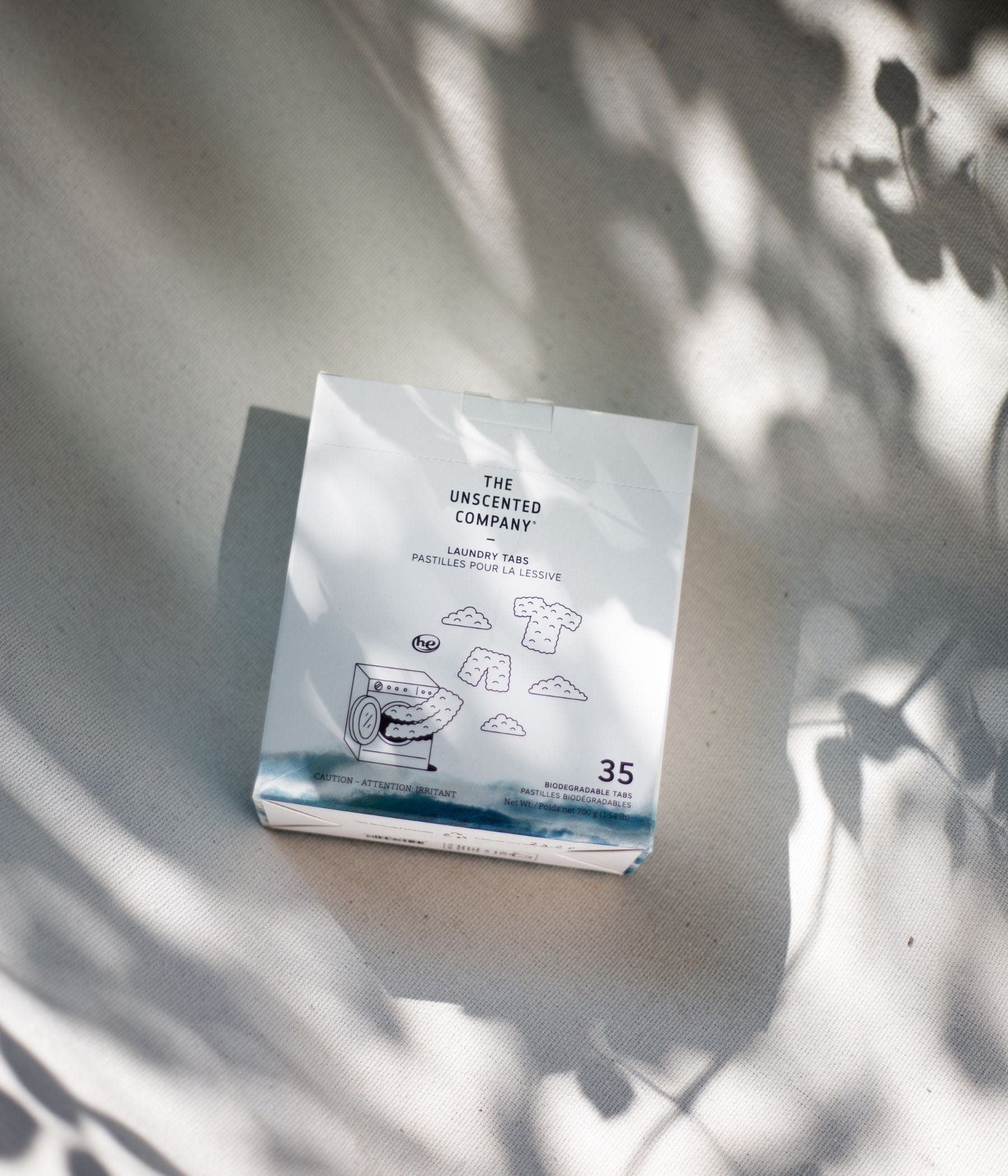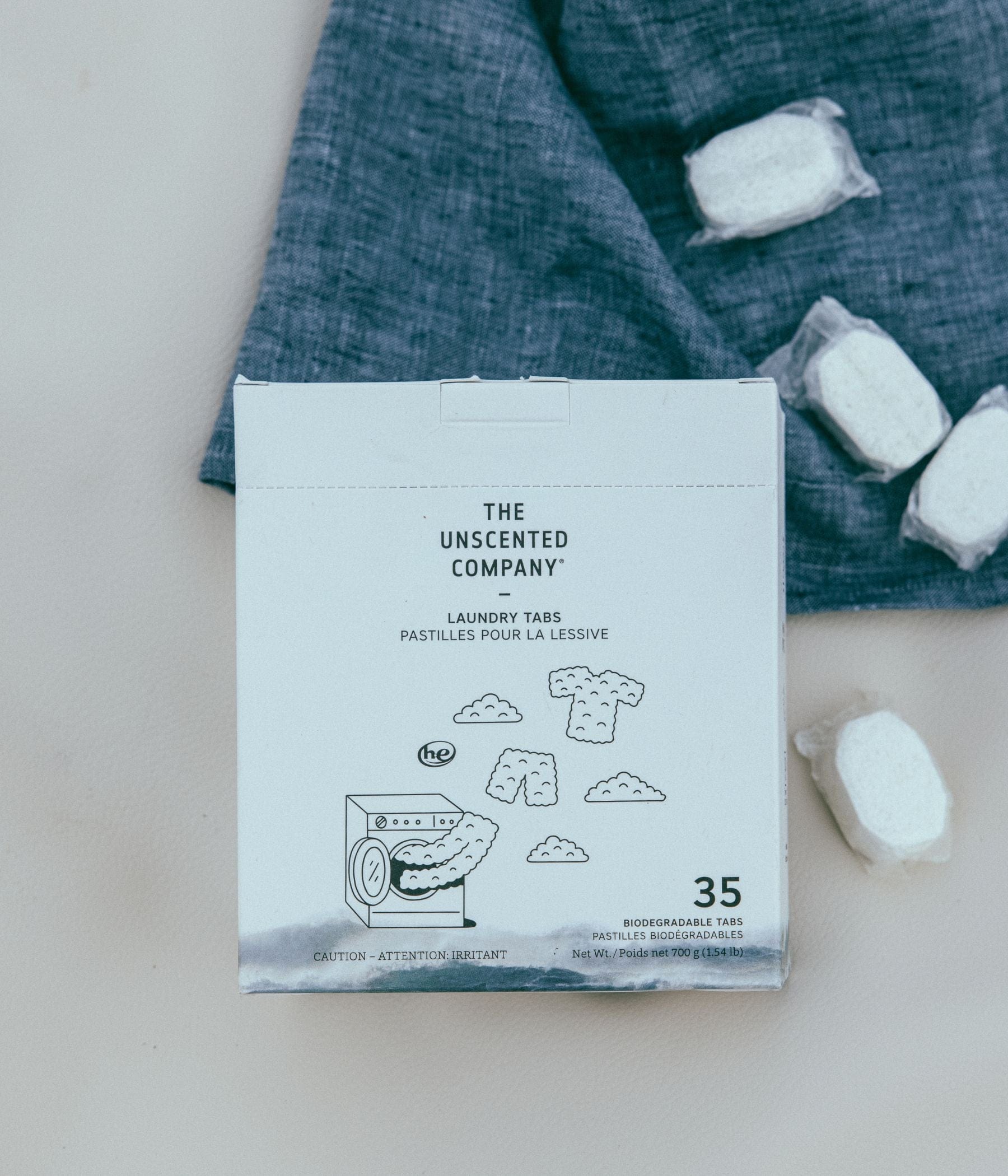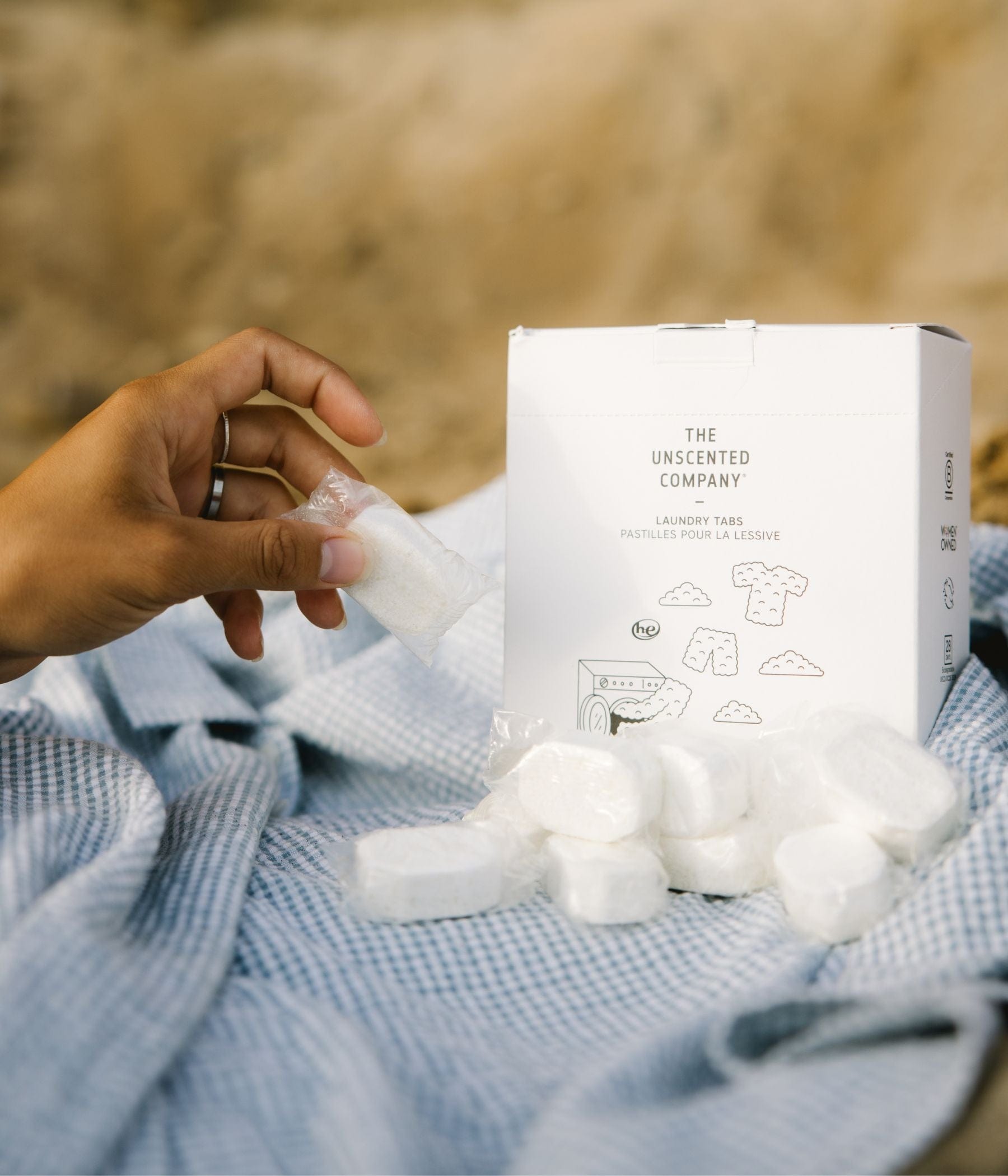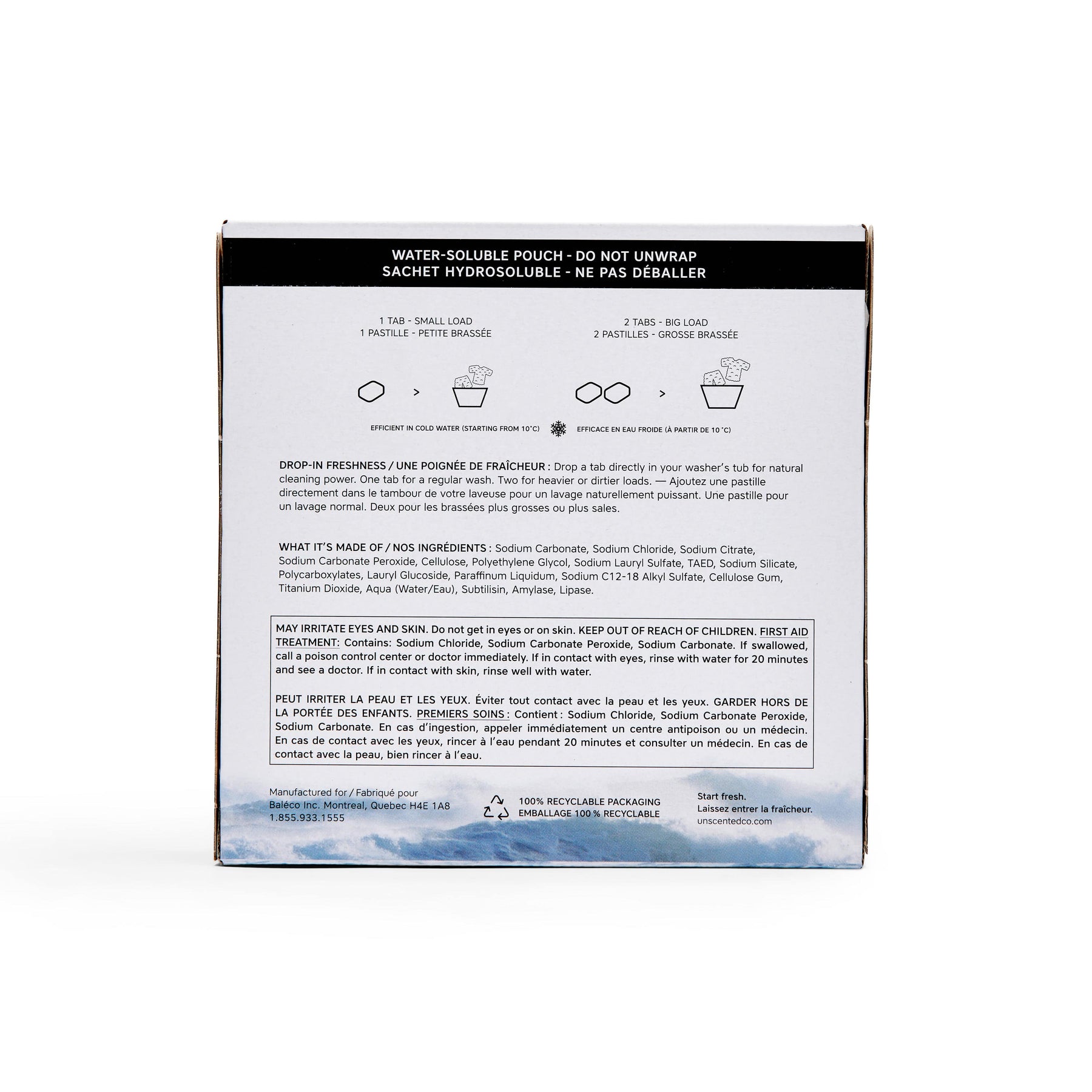 Laundry Tabs
Load after load of fluffy goodness. That's a lot of fluffiness for such tiny tabs.
Detailed description
Our fragrance and dye free laundry solution will leave your clothes so soft you'll wonder how you ever lived without it. There's a plus, and a big one! Every time you buy our laundry tabs, you take out a plastic bottle. It's another step towards eliminating single-use plastics. Oh! Each tab also prevents waste. You get the perfect quantity every wash. Neat right? Comfortable in High Efficiency (HE) washing machines and efficient in cold water (starting at 10 °C) our earth friendly laundry tabs will keep your favorite t-shirt (and everything else in your closet) clean and fresh. Wow! That's a lot of checks in the win column.
Instructions
Drop-in freshness: Drop a tab directly in your washer's tub for natural cleaning power. One tab for a regular wash. Two for heavier or dirtier loads.
No need to unwrap the water-soluble pouch! 100% recyclable packaging.
Impact
Biodegradable formula
Suitable for both HE and standard washers.
Wrap in a water-soluble pouch
100% recyclable packaging
Never tested on animals - Vegan
Fragrance, dye and phosphate free
Made in France
Bottles Saved
How much plastic can you cut out in a year?
6 things you need to know about responsible laundry
Over the course of their life cycle our clothing and linens will undergo numerous washes, and each of these washes has an environmental impact.
Laundry tabs
We have been using the liquid detergent for years, we buy it in the refills. These work the same. No sticky bottle or mess. I am very happy with these. When we were in Spain this past summer. I brought some of the tabs with us to do laundry. Easy to pack and it is what we are used to.
Solid products are easy to travel. :) Happy to read that you have one product for every adventure.
Fantastic but...
I love the unscented company. I've been using their products for a while. I can't stand artificial fragrance and I try to avoid plastic if and when possible. My only issue is the giant plastic bag surrounding these tabs. Half of the reason I bought these was to avoid plastic waste, but this bag is probably the same amount of plastic as the laundry jug so feels like it kind of defeats the purpose of purchasing these. Could you just put these in a cardboard box instead? or some alternative wrapping?
Hi Ashley!
Thank you so much for taking the time to write this review :)
We totally get your point, it makes a lot of sense! This bag is used to preserve and maintain the integrity of the product during transportation. We need to minimize as much as possible the infiltration of humidity due to the water soluble pouch. We are working to see if another solution could work.
The challenge we have is during production, the bag needs to fit completely over the box to capture all the tabs in record time.
This is the best solution available to us at the moment. We are always working on improving our products so all feedback is taking into consideration and really important to us!
Don't hesitate to reach out to me at hello@unscentedco.com if you'd like to discuss this further.
Thanks again :)
- Alexandra
So fresh, so easy
I love my laundry tabs. It feels so good to have clean, fresh smelling clothes, and to take care of the environment while I am at it.
Pas de dégât
Les tablettes sont toujours bien dosées et leur emballage empêche les dégâts de lessive qui coule.