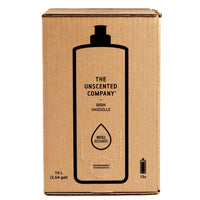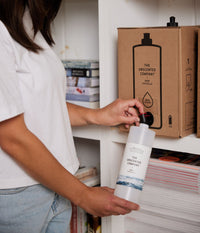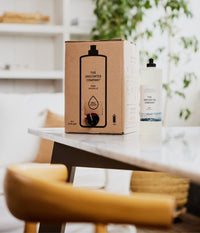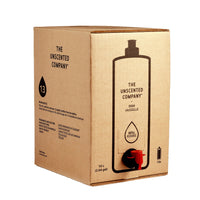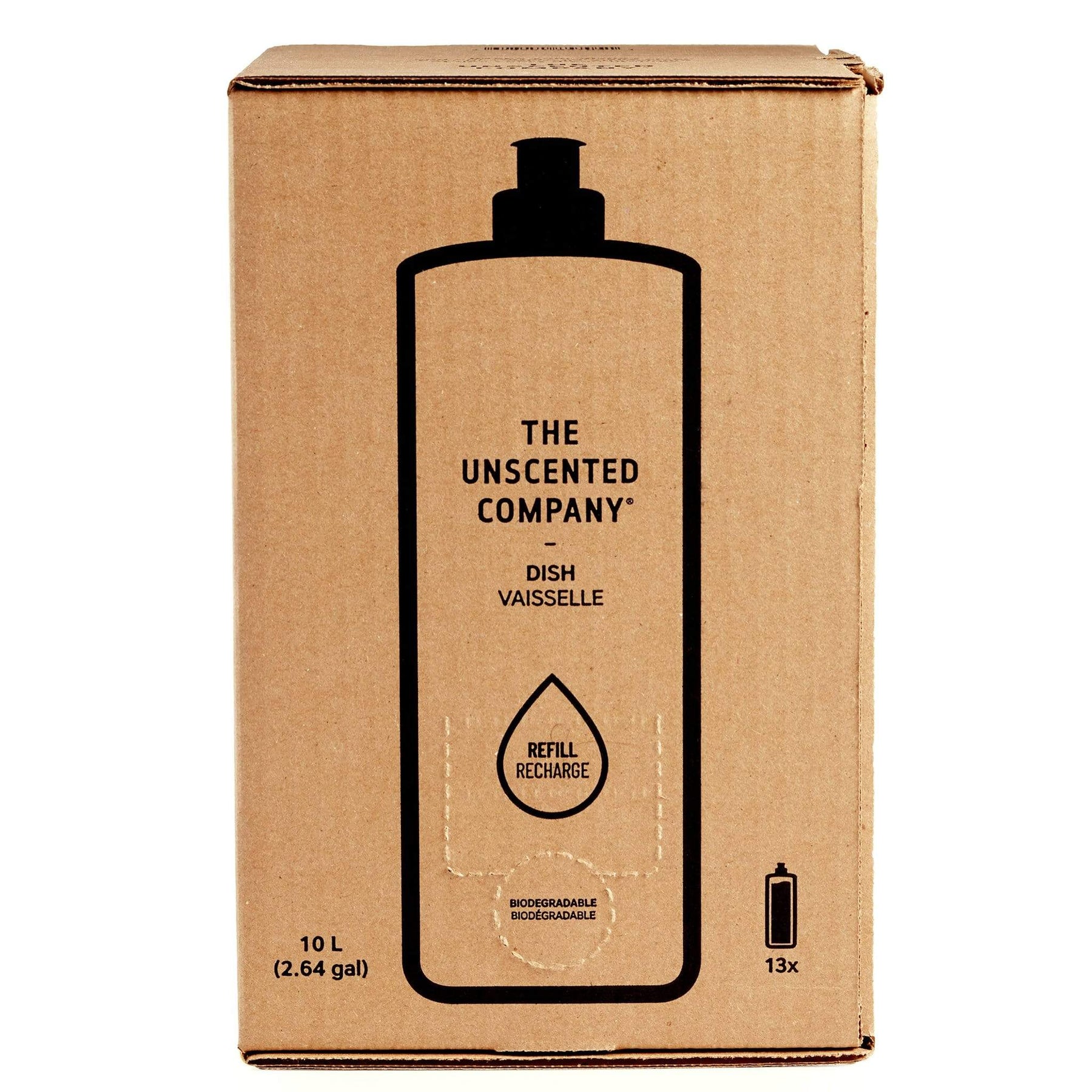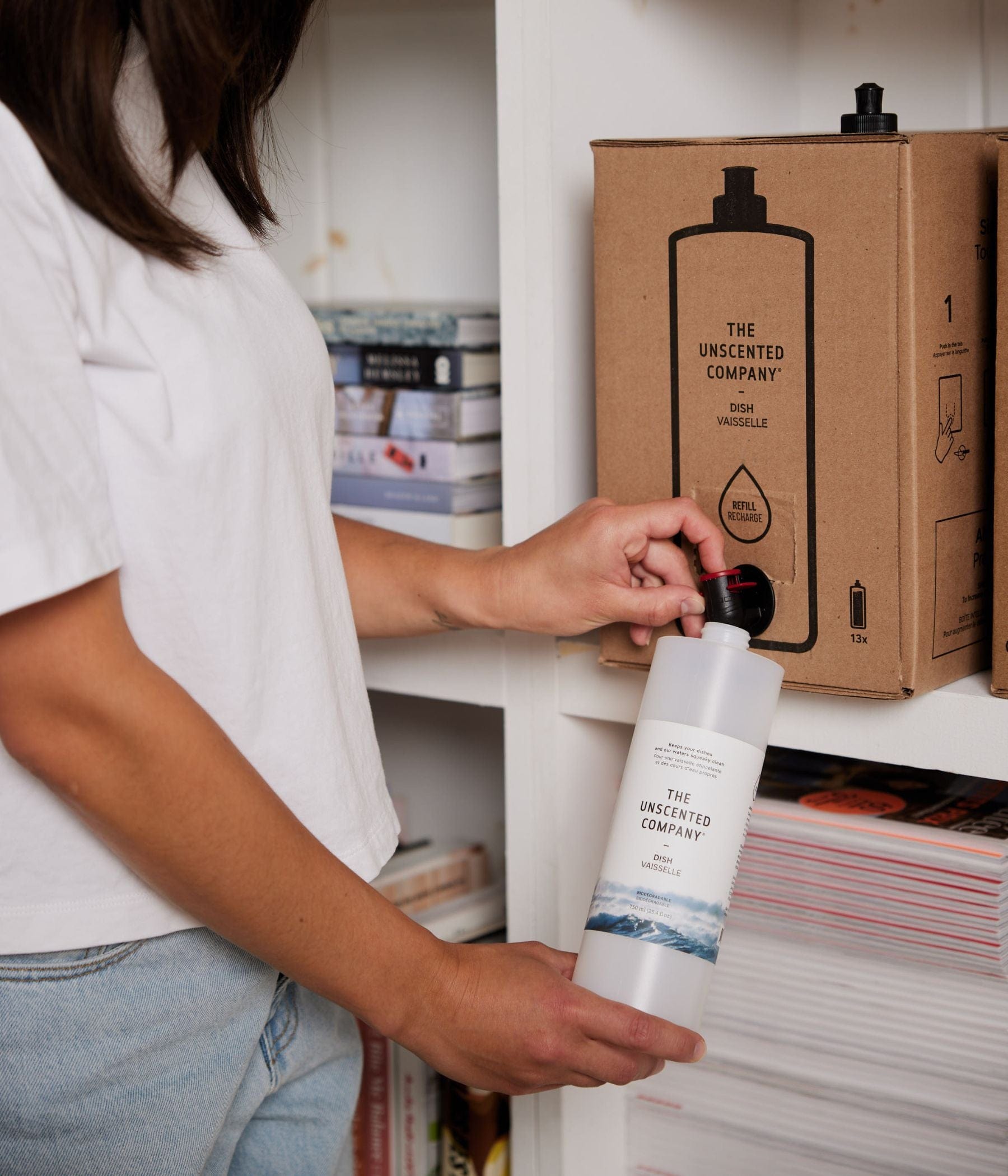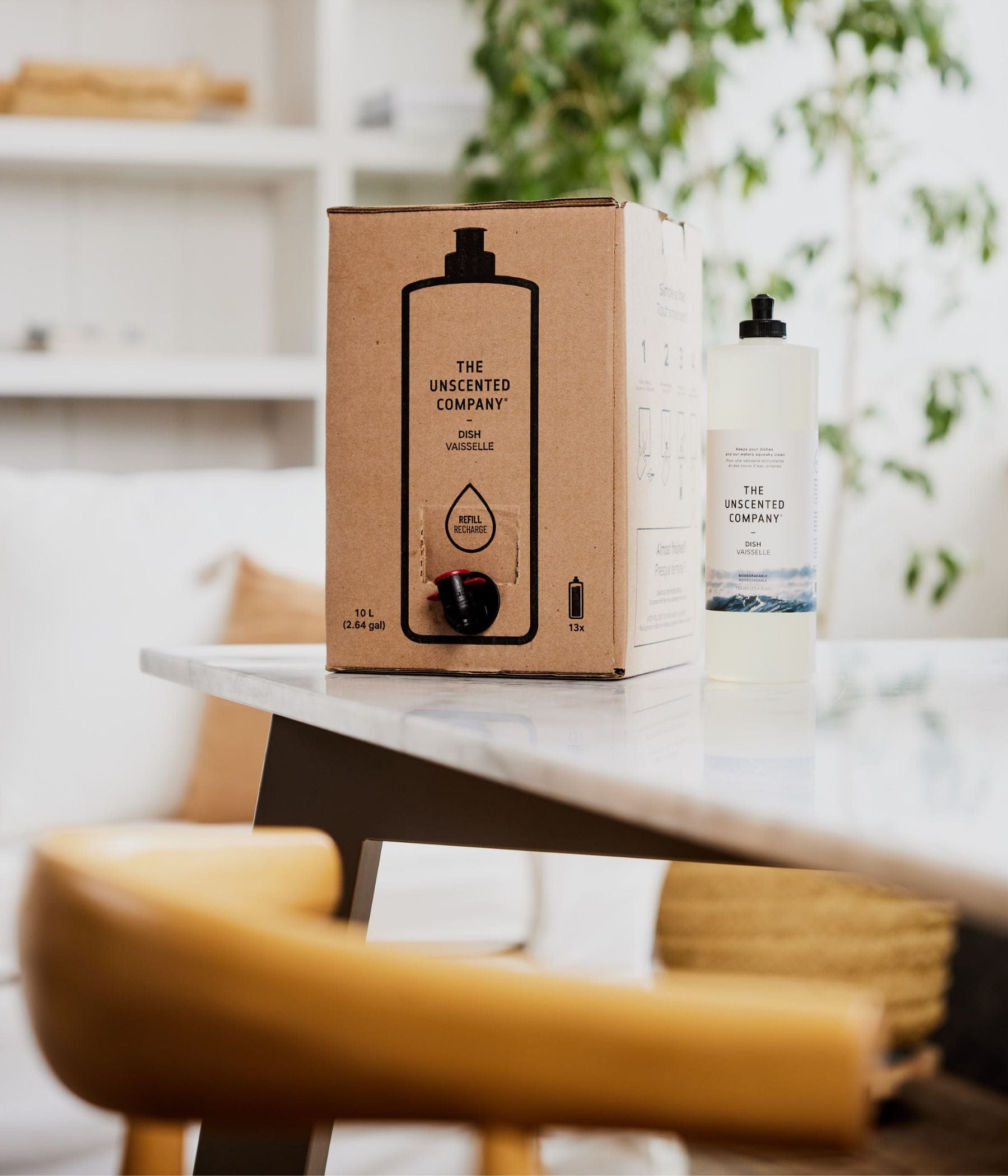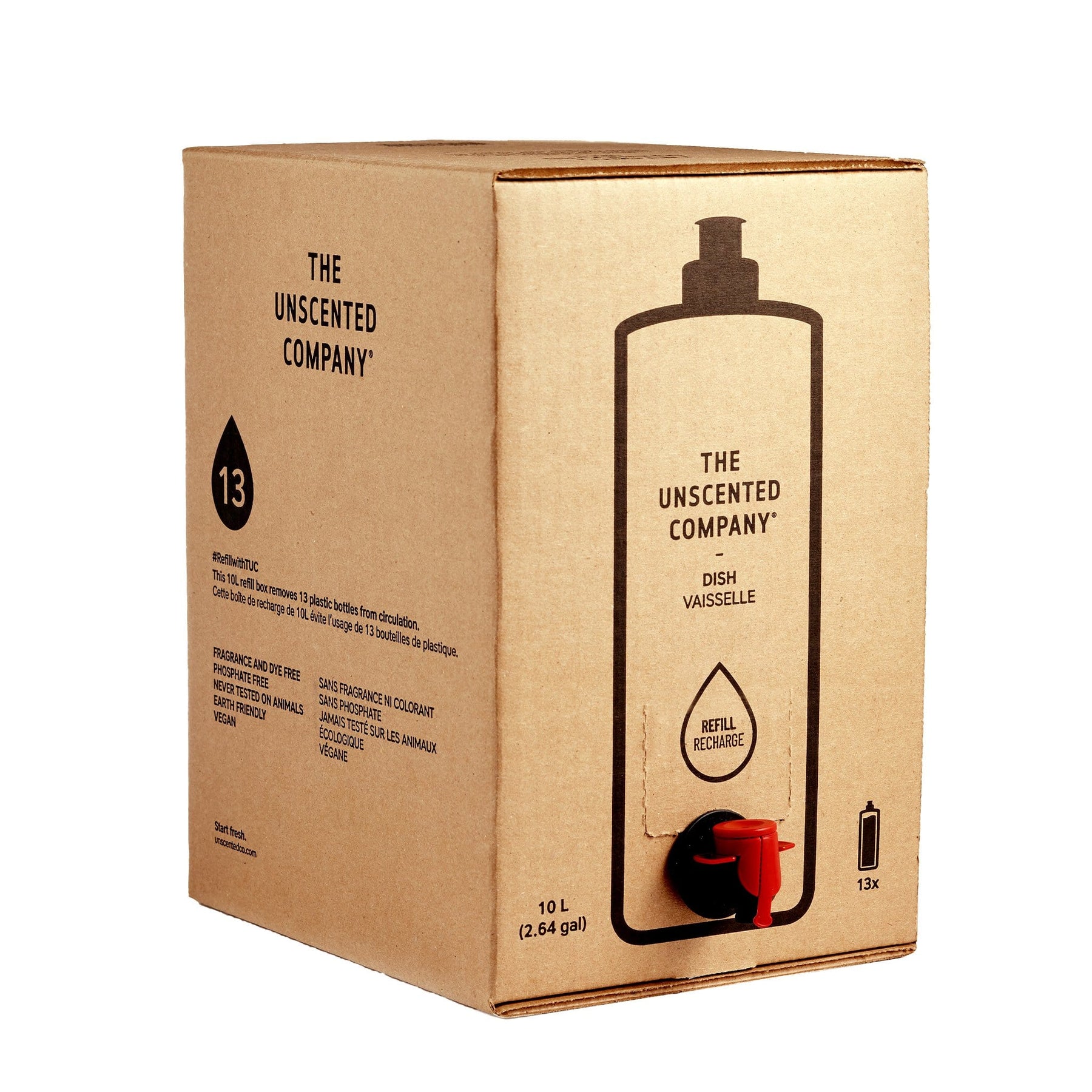 Dish - 10L Refill Box
Keeps your dishes and our waterways squeaky clean.
Detailed description
This dish soap is tough on grease. It's gentle on your hands, but don't worry—it has plenty of suds to make your dishes, glass and silverware spotless.
Instructions
How to open the refill box?
As simple as that 
Impact
Biodegradable formula
Made with 91.5% of naturally derived ingredients
Never tested on animals - Vegan
Fragrance, dye and phosphate free
Made in Canada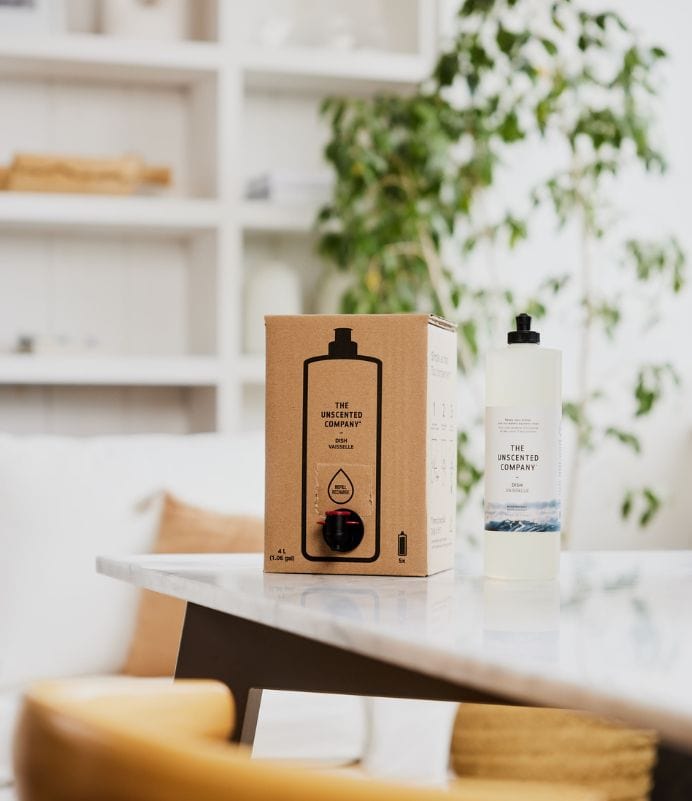 The new refill smartbox
Learn how to use the refill box to make sure to make the most of it.
Bottles Saved
How much plastic can you cut out in a year?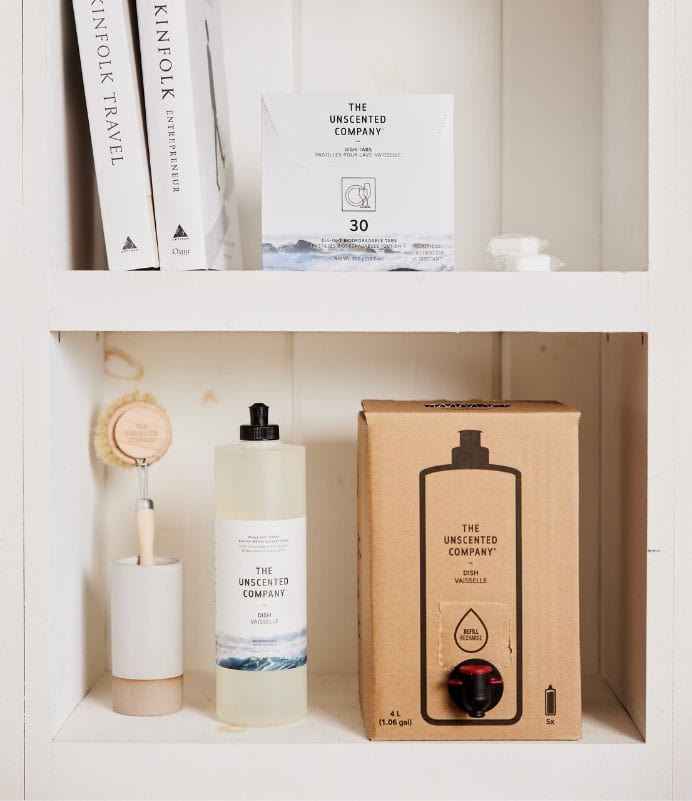 At-home refill station: more convenience, less plastic!
Building a refill station at home is a project that generates questions, so today we're taking the time to answer them with our friend Dominique, from the website ''Les belles combines''. As a mother of six, she's the perfect person to talk to us about home organization.
Excellent produit
Lave bien, coupe la graisse, pas besoin de beaucoup. Fortement recommandé.
Variety of products
We enjoy all your products!!! So much less waste and we appreciate the lack of scent. Thank you!
Bon produit qui respecte nos valeurs
Nous aimons le produit. E la marque respecte nos valeurs d'entreprise.
Recette
Avez-vous changer la recette du savon ressèment ?
Bonjour Ann-Sofie! Non, nous n'avons pas changé la recette du savon à vaisselle :)