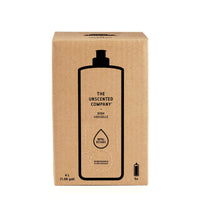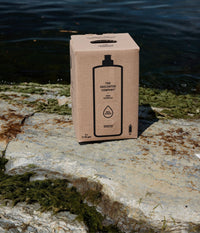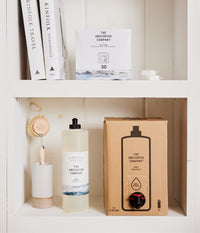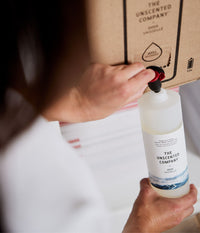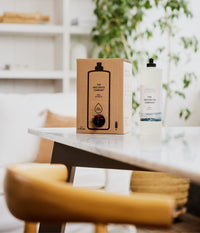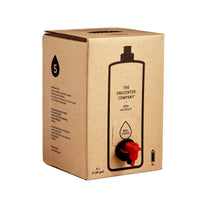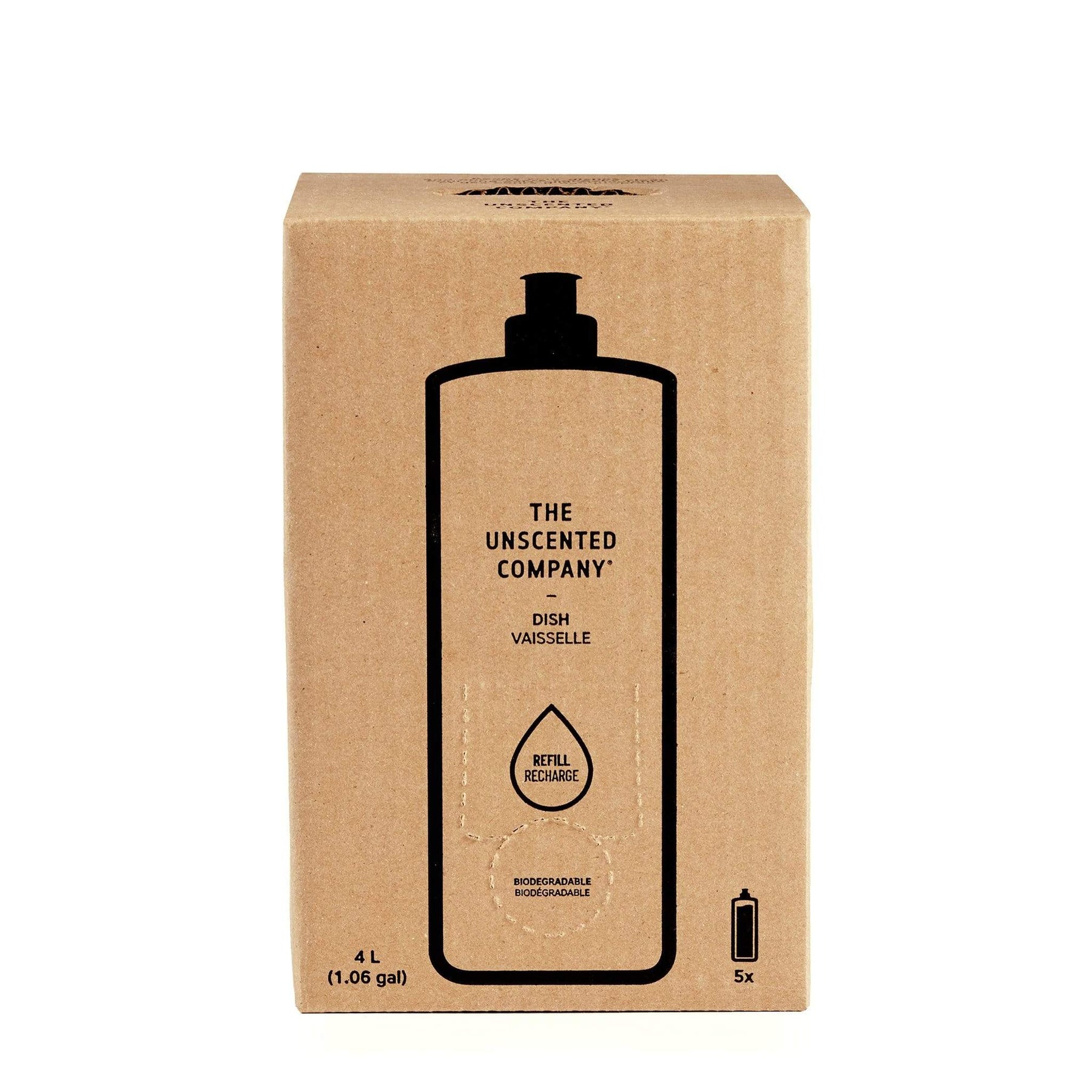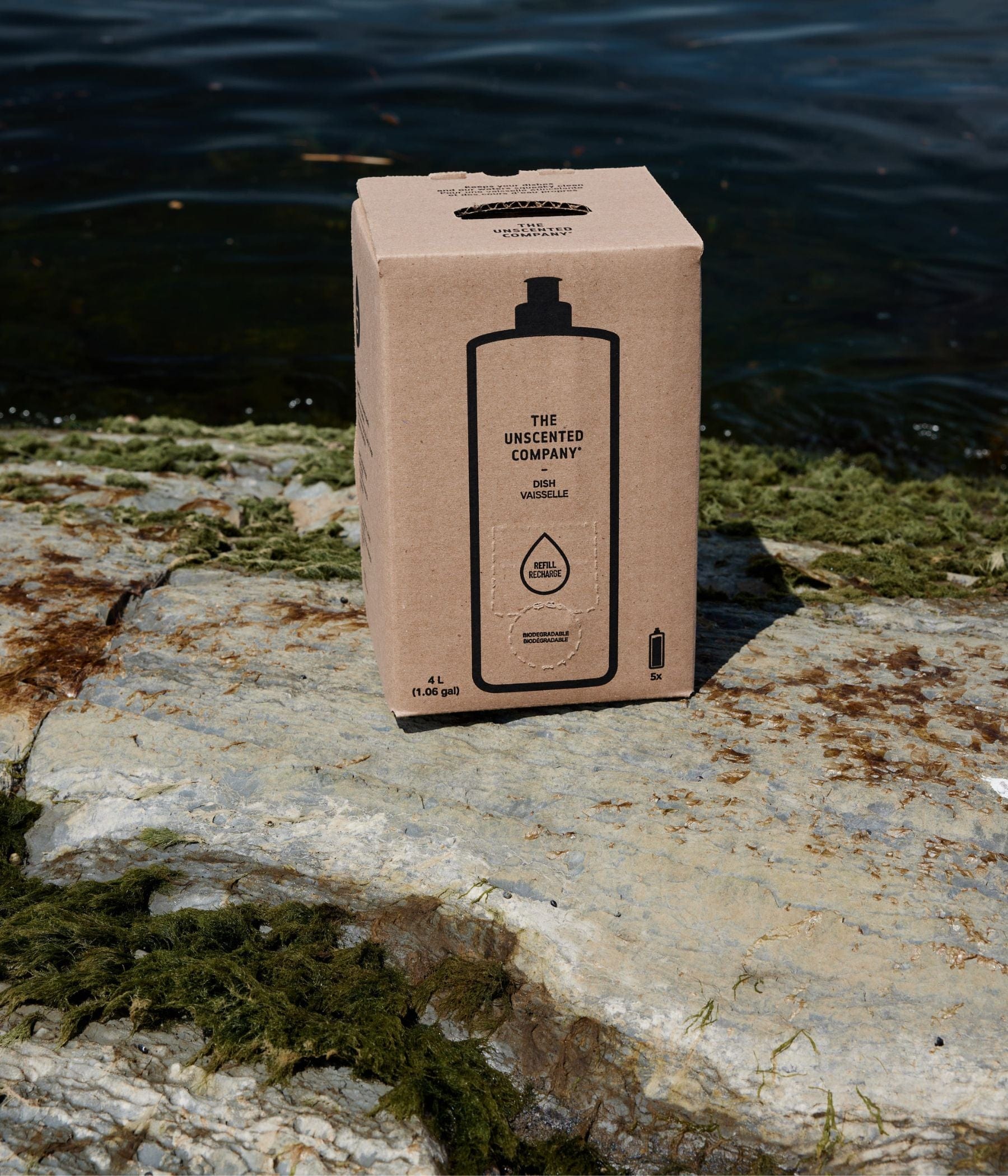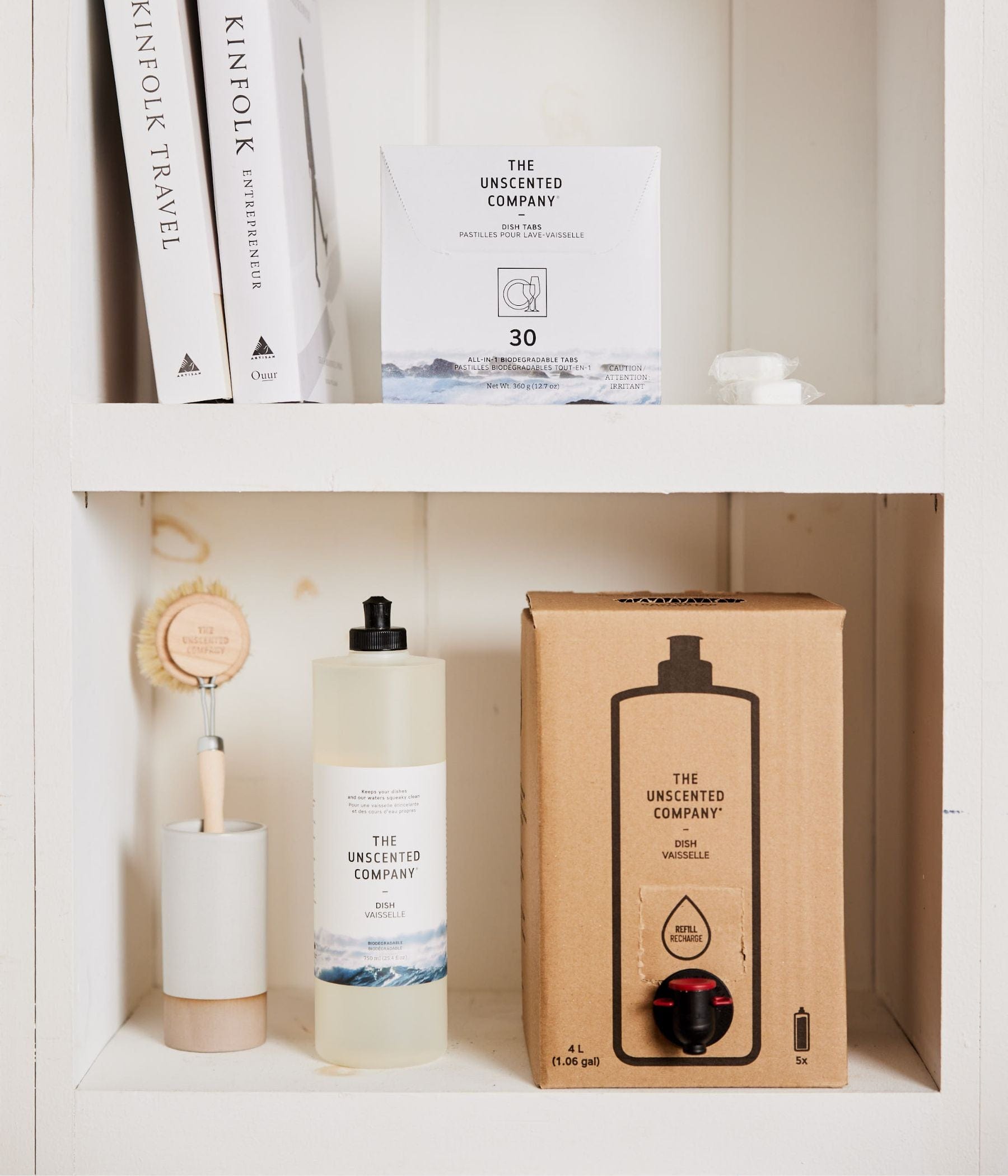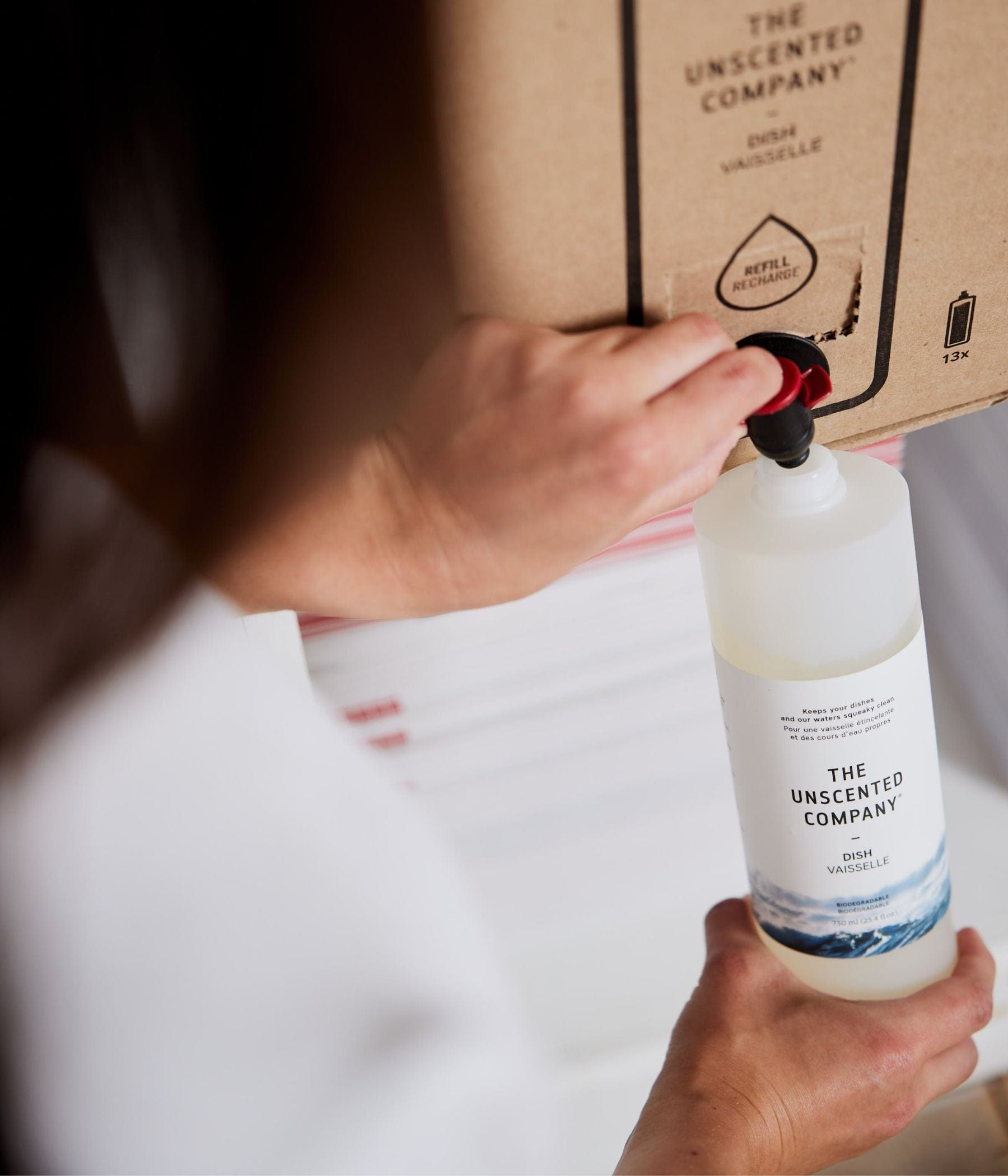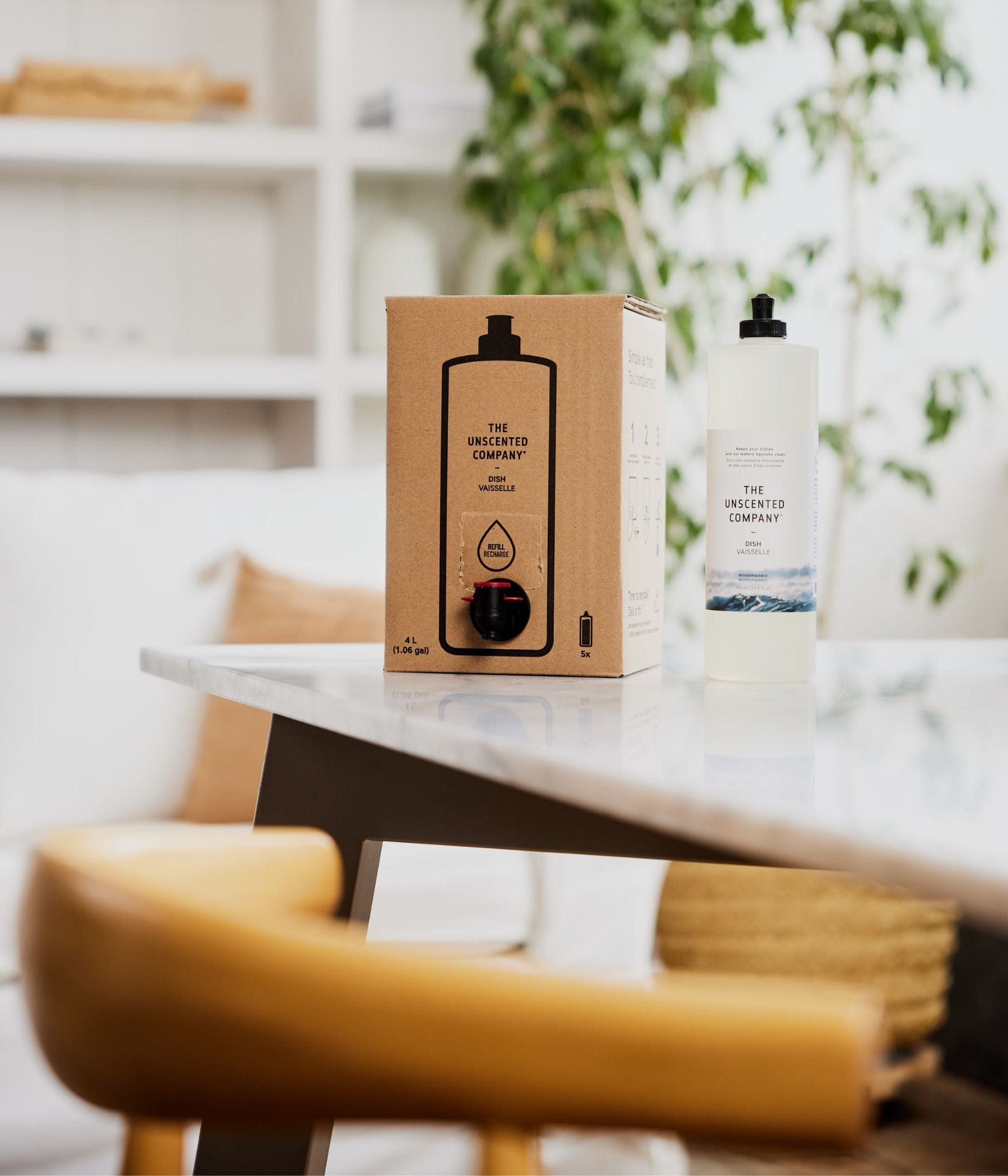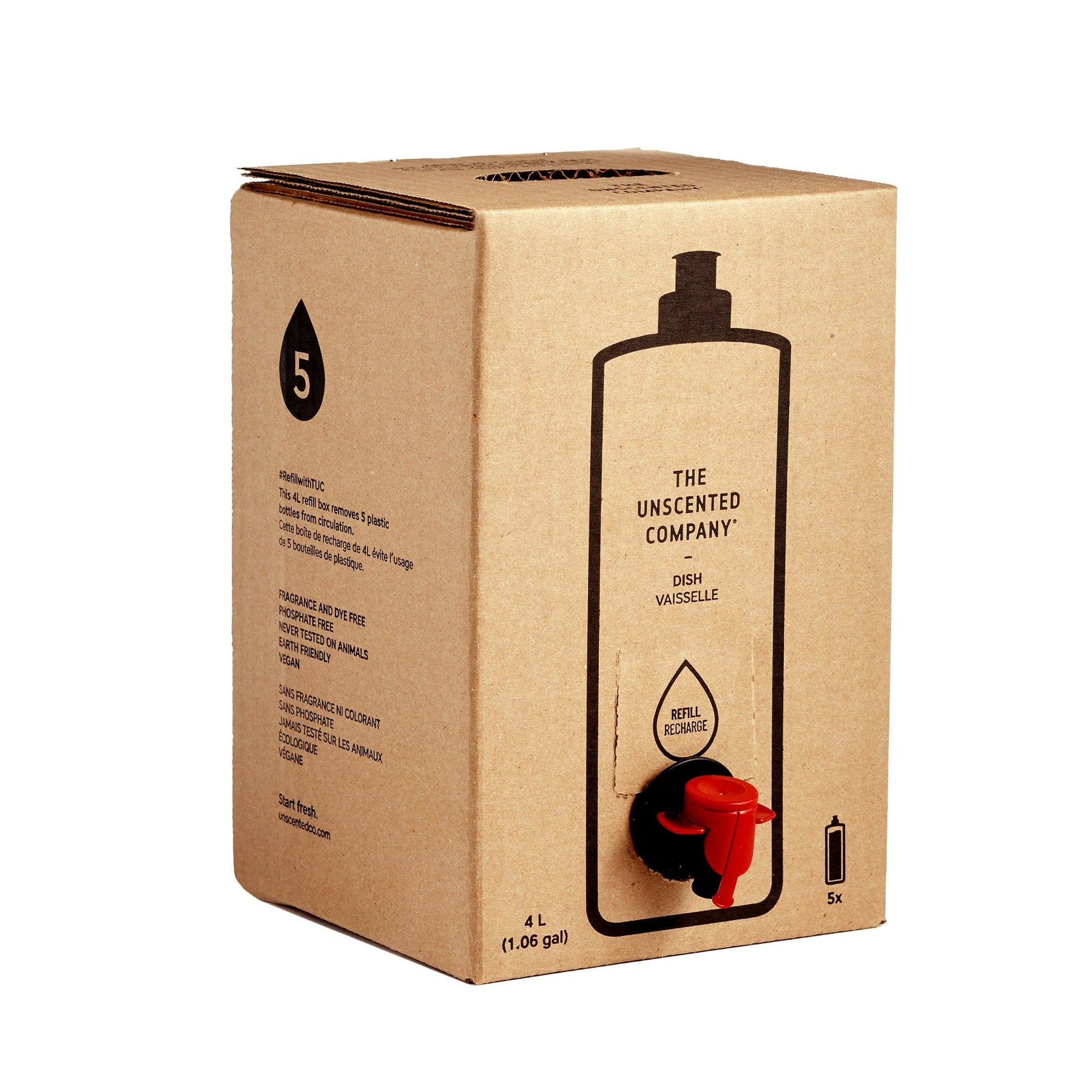 Dish - 4L Refill Box
Keeps your dishes and our waterways squeaky clean.
Detailed description
This dish soap is tough on grease. It's gentle on your hands, but don't worry—it has plenty of suds to make your dishes, glass and silverware spotless.
Instructions
How to open the refill box?
As simple as that 
Impact
Biodegradable formula
Made with 91.5% of naturally derived ingredients
Never tested on animals - Vegan
Fragrance, dye and phosphate free
Made in Canada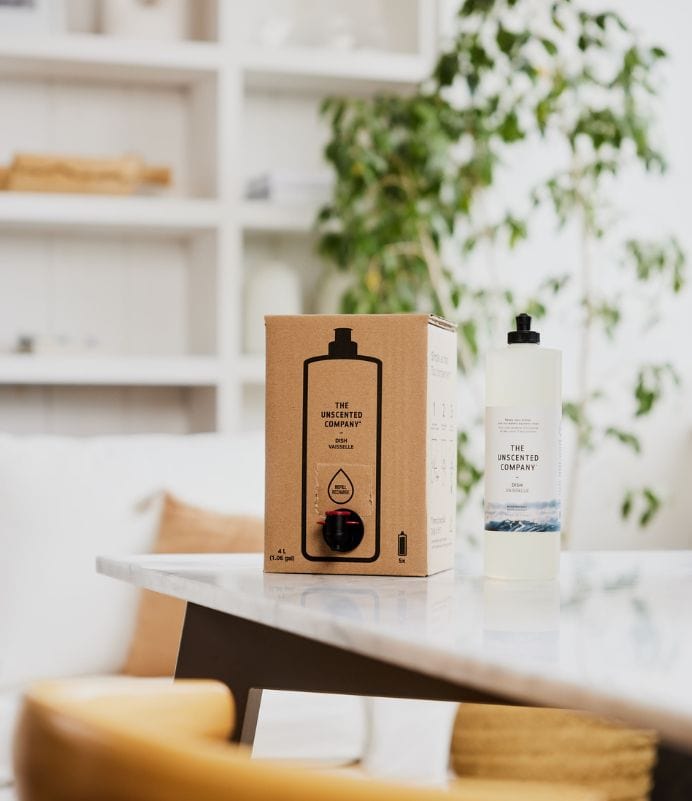 The new refill smartbox
Learn how to use the refill box to make sure to make the most of it.
Bottles Saved
How much plastic can you cut out in a year?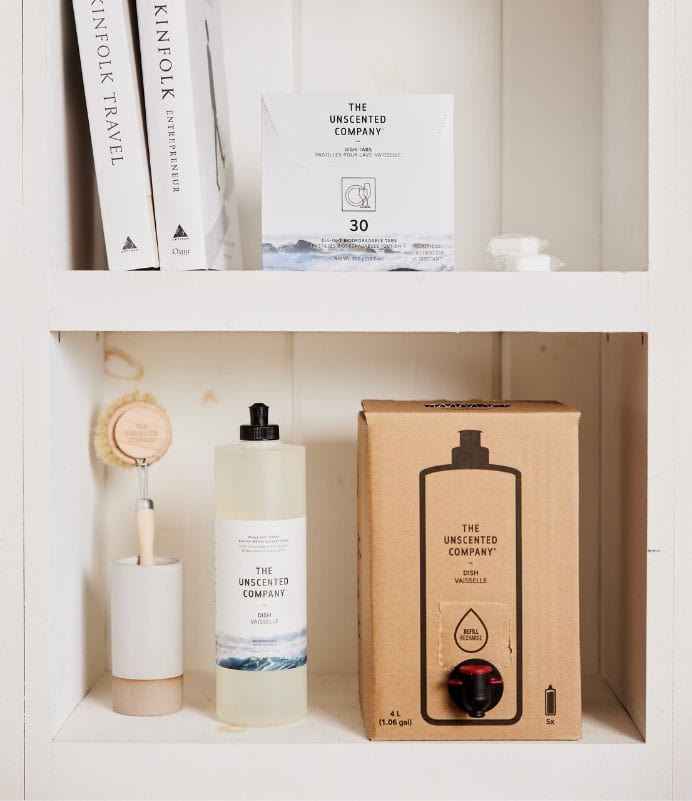 At-home refill station: more convenience, less plastic!
Building a refill station at home is a project that generates questions, so today we're taking the time to answer them with our friend Dominique, from the website ''Les belles combines''. As a mother of six, she's the perfect person to talk to us about home organization.
Économique et éco-responsable!
Je suis contente d'avoir été capable de convaincre mon bureau à embarquer dans la mission d'utiliser plus de produits éco-responsable.
Bravo Sydney :) C'est une belle transition vers une diminution du plastique.
Good and cheap in bulk
This dishwashing liquid is the cheapest non-scented detergent I've been able to find in Canada. After using it for a few months now, I just bought a few years' worth; it's that good.
Thank you for your comment Montana. Happy that you find the right unscented dish soap for your needs.
Dish - 4 L Refill Box
Thank you for your products - I will continue to use them always. Keep up the great job. Satisfied customer. ;0)
Satisfy company to read your review Diane :)
Excellent produit
Lave bien, coupe la graisse, pas besoin de beaucoup. Fortement recommandé.