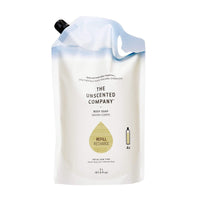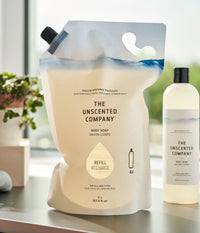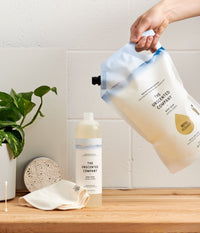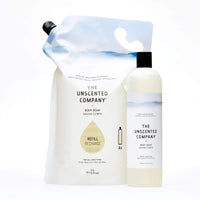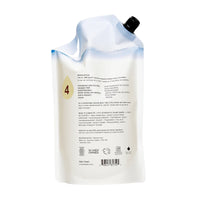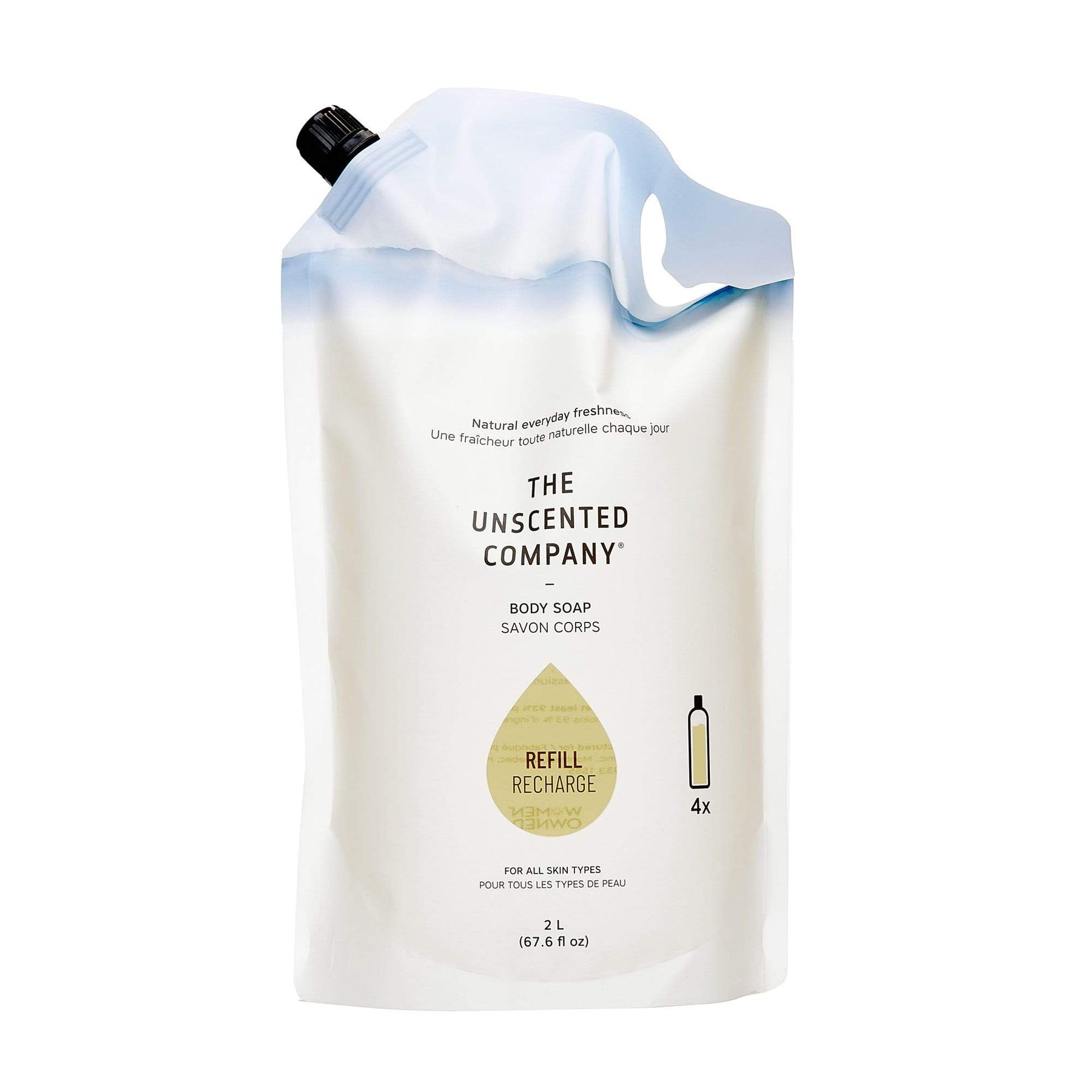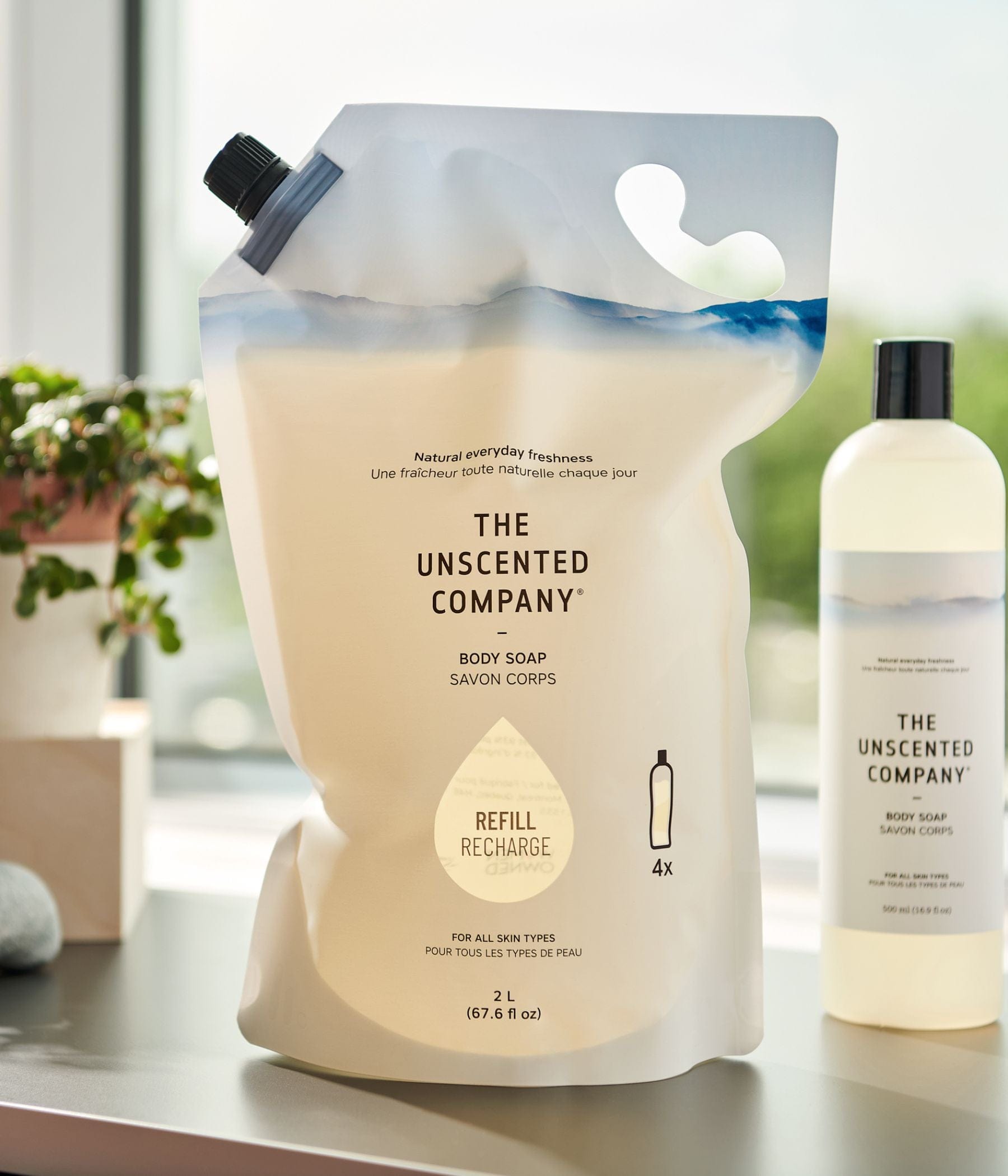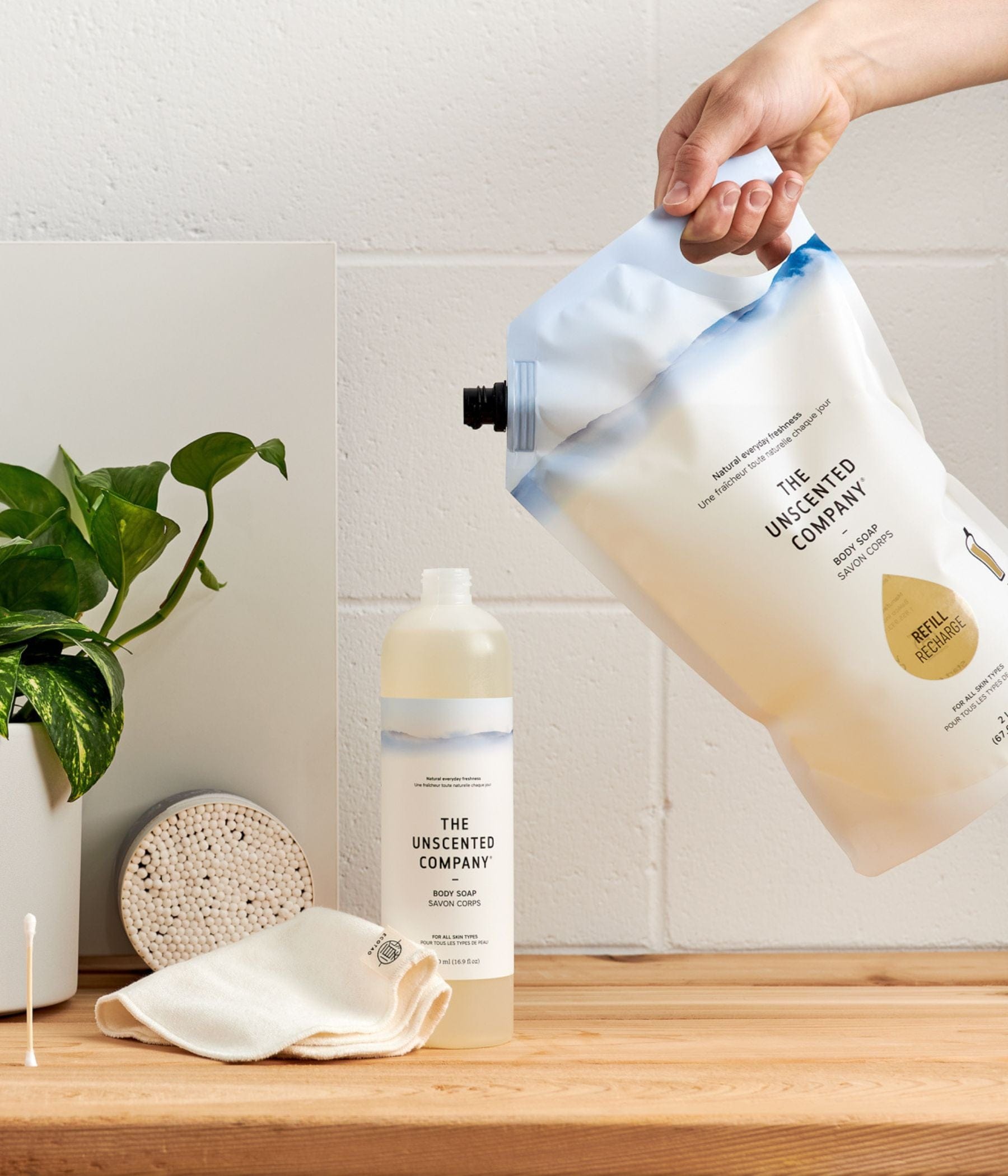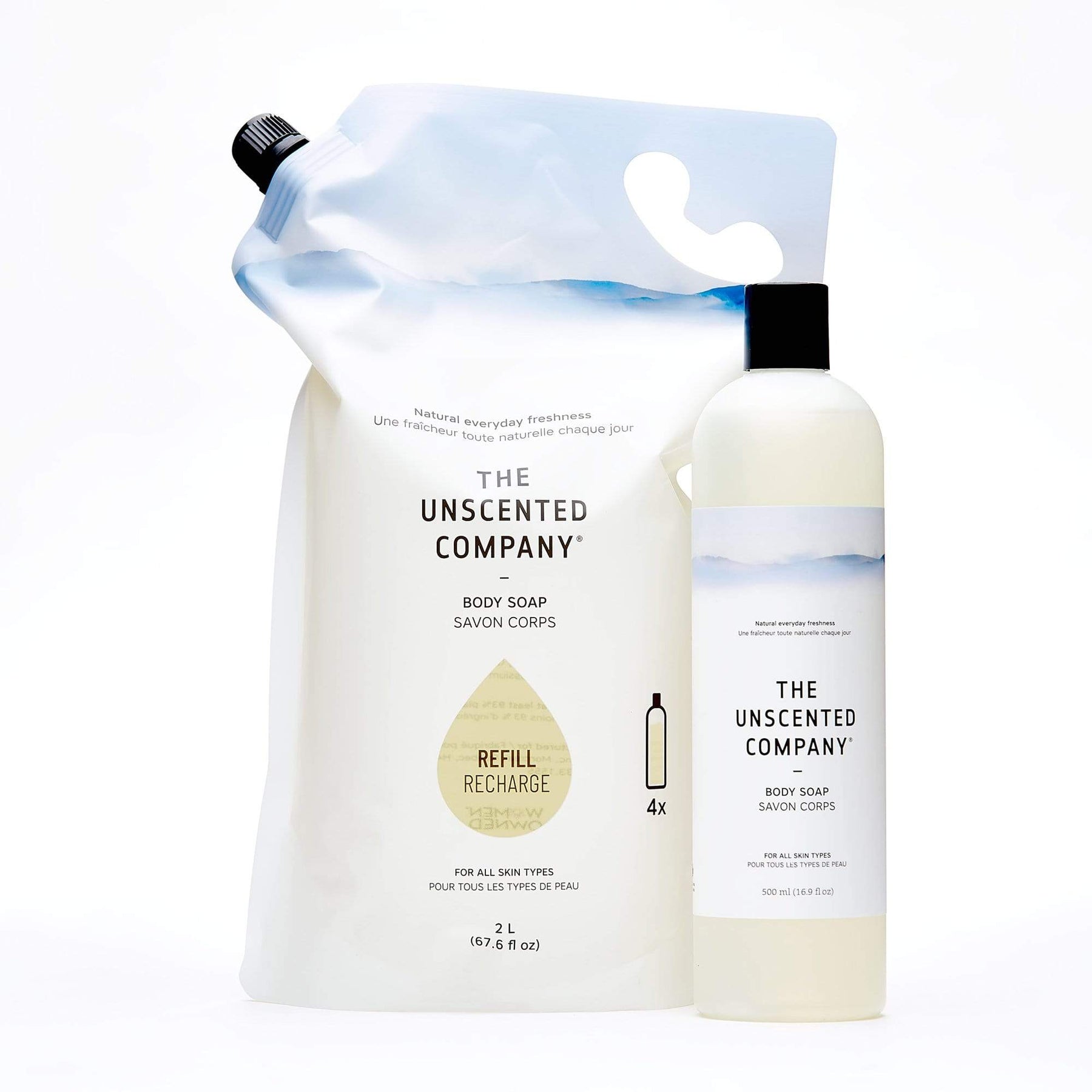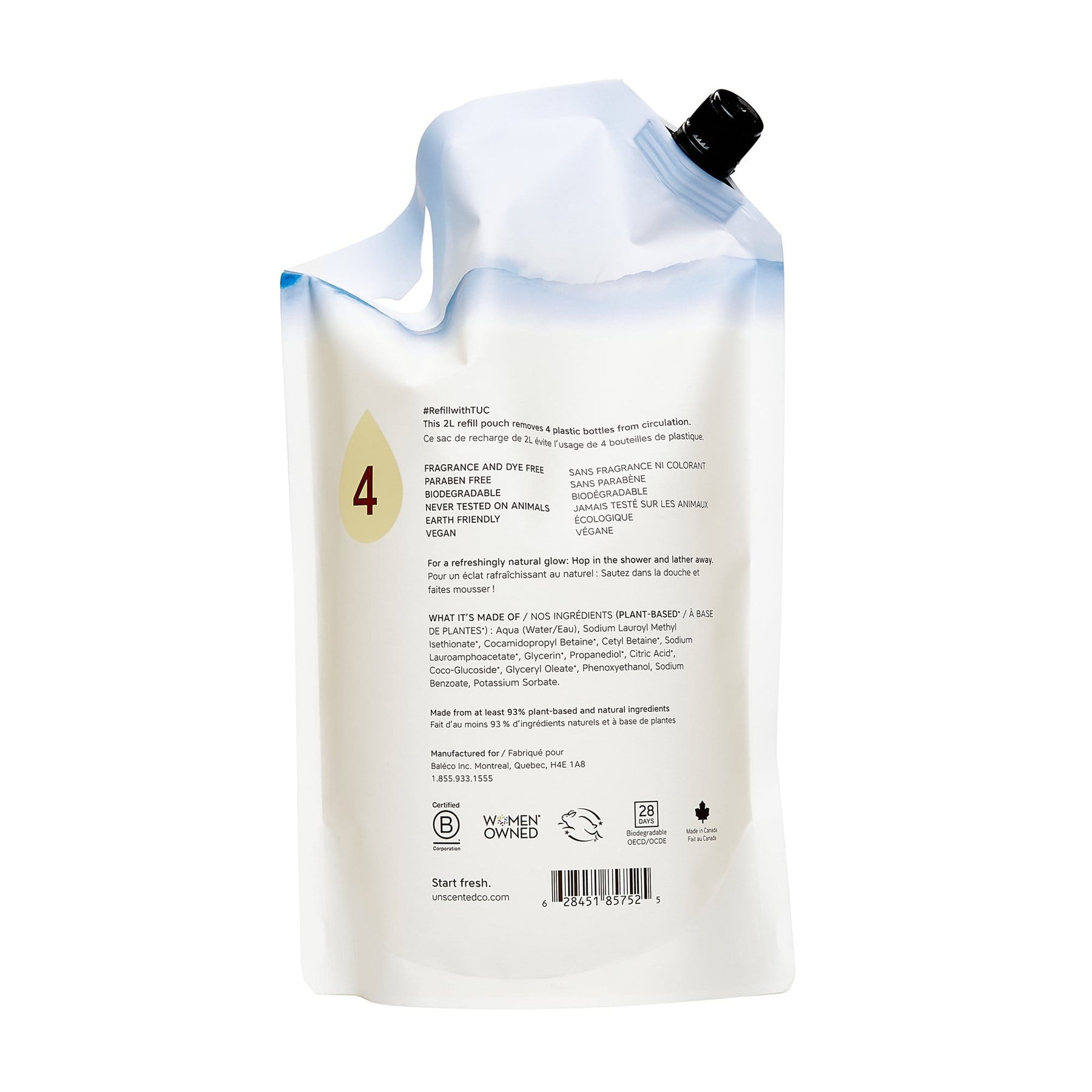 Body Soap - 2L Refill Pouch
Natural everyday freshness.
Detailed description
Everyone loves soft and smooth skin. We love it even more when it keeps the earth clean in the process. 
Impact
Biodegradable formula
Made with 99.15% of naturally derived ingredients
Never tested on animals - Vegan
Fragrance, dye and paraben free
Made in Canada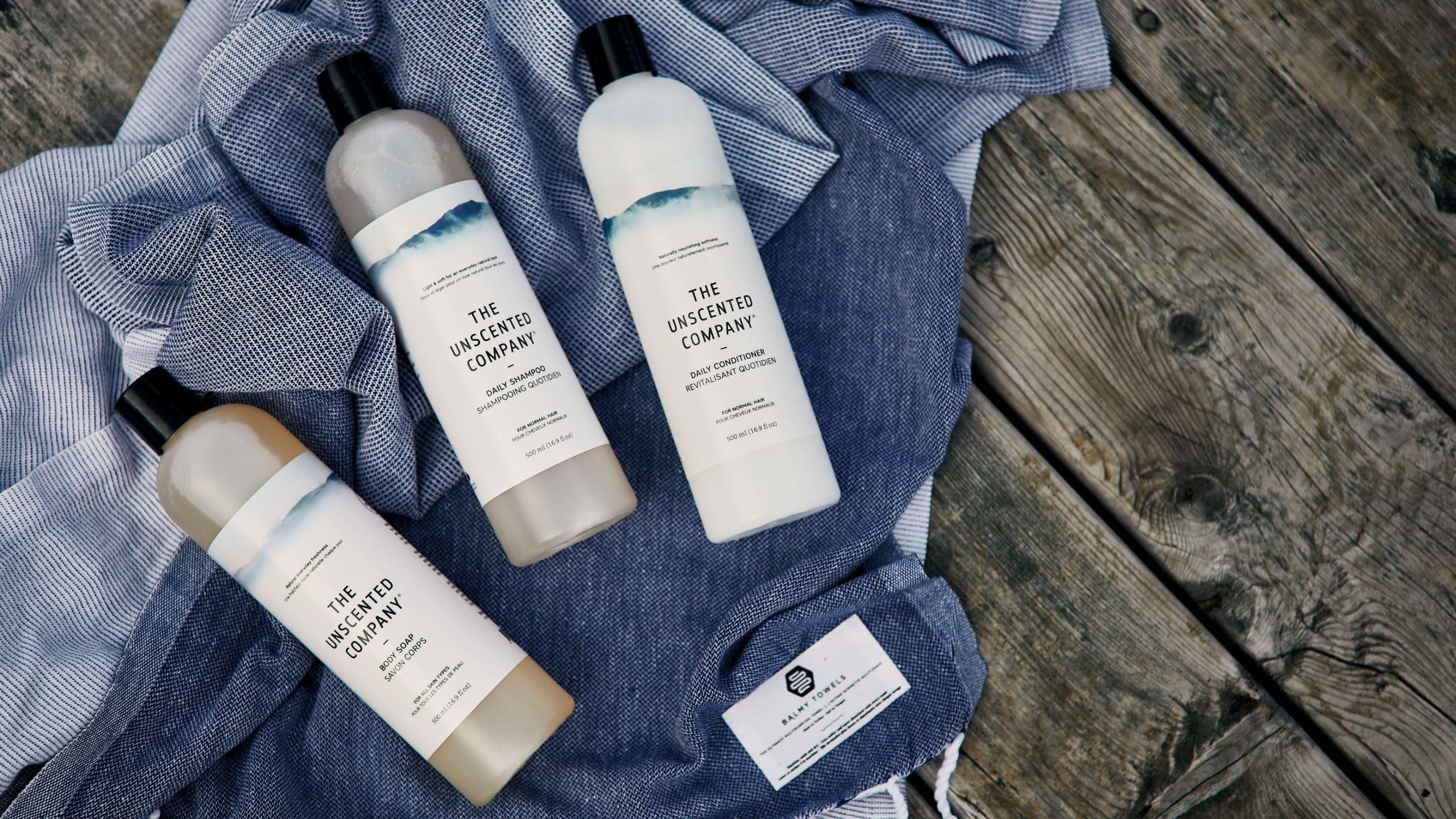 blog
Freshness as far as the eye can see
At-home refill station: more convenience, less plastic!
Building a refill station at home is a project that generates questions, so today we're taking the time to answer them with our friend Dominique, from the website ''Les belles combines''. As a mother of six, she's the perfect person to talk to us about home organization.
Bottles Saved
How much plastic can you cut out in a year?
Love finally having an unscented body wash
I have switched almost every product I buy to Then Unscented Comppany. No more migraines and sniffle nose. I love the body wash but do wish it moisturized a bit more, like the Aveeno brand I plan to now switch from.
Thank you Jennifer for your feedback, we truly appreciate it!
As all the Unscented products, a little goes a long way
I recently have been going 100% unscented products but kept finding most still have a slight fragrance. I knew Unscented dishsoap was great so I bought the laundry soap & the body soap.
Excellent products!
All the products that we ordered, which is a bar soap, hand soap, dish soap, and shampoo work, just as well as the regular store products with poison fragrance in it. And there's the bonus of not using poison on my body and dishes!
Love this body soap and the convenient refill bags it comes in!
Body Soap - 3.78L Refill Bottle